Details

Category: Radio Archives
Published on Sunday, 18 July 2021 00:16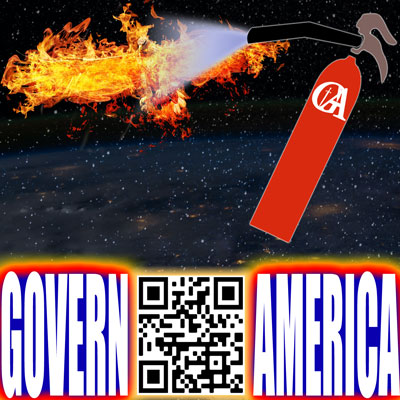 Hosts: Darren Weeks, Vicky Davis
Vicky's Websites: thetechnocratictyranny.com, channelingreality.com
Is ICANN engaging in web censorship? Have presidents been reduced to governors of regional territories under the UN system? Deep dive into the World Health Organization's pandemic bonds, and the scamming of pension funds and impoverished countries. What's going on with the investigation of the Champlain condo collapse in Florida? A connection to the Pentagon on 9/11. As election audits move forward, state officials show their true totalitarian colors. FBI urges people to monitor and report their family members for suspicious activity, but who is monitoring the FBI for their criminal activity? At least twelve "informants" were involved in setting up the Gov. Gretchin Whitmer kidnapping plot, according to court documents. Haitian president raided by DEA and FBI? Revolution in Cuba has the smell of a CIA color revolution. Why fight communism in Cuba when we have plenty of communists trying to flip our government here in the USA? Now that Biden wants to withdraw troops from Afghanistan, what will come of the poppy fields that U.S. troops were guarding? Is refugee resettlement contributing to civil unrest? Fighting communism in Cuba, when we can't stamp it out in the U.S., and more.
DIRECT DOWNLOAD LINK
(To download, right-click, choose "save file as" or "save target as")
Or use the embedded player below to listen.

Show Notes

Note: Original links ma degrade over time. May include items we didn't get to during the show.

CREDITS
Imaging EFX by kennysvoice, luffy, frankum, InspectorJ, burninvernon, cormi, Udopohlmann, dkmedic, guitarguy1985, blupon73, qubodup, hello_flowers, vlammenos, 2school4kool, Dragout, and jmayoff via freesound.org. Licenced Under CC-BY 3.0
Govern America jingle and other imaging by Music Radio Creative.
LIVE STREAMED & SHOW MUSIC:
» Preshow & Throughout
• Waypoint H —TeknoAXE (teknoaxe.com)
• "Blinking Lights" Govern America Jingle —Music Radio Creative
• Open music for all three hours —TeknoAXE (teknoaxe.com)

» Hour 1
• Asking Questions —Rafael Krux (freepd.com)
• Brittle Picks —TeknoAXE (teknoaxe.com)
• You Cant Dodge a Laser Chillstep Remix —TeknoAXE (teknoaxe.com )
» Hour 2
• The Enemy —Alexander Nakarada (freepd.com)
• Basic Wobblefest —TeknoAXE (teknoaxe.com)
• Painted Indigo —TeknoAXE (teknoaxe.com)
» Hour 3
• Brighter Sun —Manny the Martyr (freepd.com)
• Kings Trailer —Rafael Krux (freepd.com)
• Bed Soft Moo Ving —Big Fish, licensed to Coalition to Govern America, LLC via Music Radio Creative
NOTES FROM VICKY DAVIS

This is the research that I talked about. (Word document format)
https://media.governamerica.com/governamerica/documents/Profile_Ford_Foundation_Leadership.docx

SURFSIDE COLLAPSE
Engineer Hired by City to Probe Champlain Condo Building Collapse "Pissed" He's Not Given Access
https://www.youtube.com/watch?v=CAVZZzHaCxo

Allyn Kilsheimer
https://911research.fandom.com/wiki/Allyn_Kilsheimer
ELECTION FRAUD 2020
Georgia County Ballot Images Prompt Speculation Of "Provable Fraud"
https://www.zerohedge.com/political/georgia-county-ballot-images-prompt-speculation-provable-fraud?utm_source=feedburner&utm_medium=feed&utm_campaign=Feed%3A+zerohedge%2Ffeed+%28zero+hedge+-+on+a+long+enough+timeline%2C+the+survival+rate+for+everyone+drops+to+zero%29

Texas Now Investigating 386 More Cases of Voter Fraud, Attorney General Tells CPAC
https://www.legitgov.org/texas-investigating-386-more-cases-voter-fraud-attorney-general-tells-cpac

State Police Assisting in Hunt for Individuals Making 'False Claims' About 2020 Election
https://www.westernjournal.com/state-police-assisting-hunt-individuals-making-false-claims-2020-election/

Pennsylvania Department of State Tells Counties Not to Allow Outside Access to Voting Systems
https://www.theepochtimes.com/mkt_breakingnews/pennsylvania-department-of-state-tells-counties-not-to-allow-outside-access-to-voting-systems_3896243.html
SHADOW GOVERNMENT