Details

Category: Radio Archives
Published on Saturday, 05 February 2022 23:46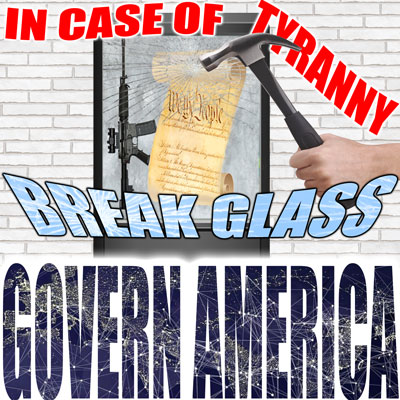 Hosts: Darren Weeks, Vicky Davis
Vicky's Websites: thetechnocratictyranny.com, channelingreality.com
GoFundMe decides to steal donor information, given for Trucker Convoy. We revisit "Operation Northwoods" and so many other "false flag" events in light of the fact that the U.S. State Department is now warning, without evidence, that Russia might commit a false flag as a pretense to justify a Ukraine invasion. Heated exchange by AP journalist Matt Lee and State Department spokeshole Ned Price over his unfounded accusations of Russian aggression. Logical fallacies are employed too commonly by public officials, the media, and common folk on both the Left and the Right to bolster weak arguments. Also, The Journalism Competition and Preservation Act, weather modification and geoengineering, the American Enterprise Institute wants a Ministry of Truth, and more. Phone calls throughout the show.
DIRECT DOWNLOAD LINK
(To download, right-click, choose "save file as" or "save target as")
Or use the embedded player below to listen.

Show Notes

Note: Original links ma degrade over time. May include items we didn't get to during the show.

CREDITS
Imaging EFX by kennysvoice, luffy, frankum, InspectorJ, burninvernon, cormi, Udopohlmann, dkmedic, guitarguy1985, blupon73, qubodup, hello_flowers, vlammenos, 2school4kool, Dragout, and jmayoff via freesound.org. Licenced Under CC-BY 3.0
Govern America jingle and other imaging by Music Radio Creative.
LIVE STREAMED & SHOW MUSIC:
» Preshow & Throughout
• Waypoint H —TeknoAXE (teknoaxe.com)
• "Blinking Lights" Govern America Jingle —Music Radio Creative
• Open music for all three hours —TeknoAXE (teknoaxe.com)

» Hour 1
• Asking Questions —Rafael Krux (freepd.com)
• Brittle Picks —TeknoAXE (teknoaxe.com)
• You Cant Dodge a Laser Chillstep Remix —TeknoAXE (teknoaxe.com )
» Hour 2
• The Enemy —Alexander Nakarada (freepd.com)
• Basic Wobblefest —TeknoAXE (teknoaxe.com)
• Painted Indigo —TeknoAXE (teknoaxe.com)
» Hour 3
• Brighter Sun —Manny the Martyr (freepd.com)
• Kings Trailer —Rafael Krux (freepd.com)
• Bed Soft Moo Ving —Big Fish, licensed to Coalition to Govern America, LLC via Music Radio Creative
FOREIGN POLICY
CCP May Collect Top American Athletes' DNA at Beijing Olympics, Experts Say
https://www.theepochtimes.com/ccp-may-collect-top-american-athletes-dna-at-beijing-olympics-experts-say_4245850.html?utm_source=partner&utm_campaign=ZeroHedge

U.S. Military Wanted to Provoke War With Cuba
https://abcnews.go.com/US/story?id=92662&page=1

Operation Northwoods, 1962
https://governamerica.com/documents/19620313_operation-northwoods.pdf

Ukraine planning 'false flag' Donbass incident – militia
https://www.rt.com/russia/546554-donbas-false-flag-ukraine/

State Department Press Briefing - February 3, 2022 - 2:00 PM
https://youtu.be/9HKL2l1kDGc?t=2523

Ukrainian official tells CNN Biden's call with Ukrainian President 'did not go well' but White House disputes account
https://www.cnn.com/2022/01/27/politics/biden-zelensky-call/index.html
LOGICAL FALLACIES
Logical Fallacies
https://www.csun.edu/~hceng028/English/Fa02/fall.html

Logical Fallacy Power Point
https://www.shorter.edu/wp-content/uploads/7-Logical-Fallacies-1.pdf

Your Logical Fallacy Is...
https://yourlogicalfallacyis.com/
TRUCKER CONVOY
GoFundMe Seizes $10 Million of Trucker Protest Fundraising, Will Give to Charities Instead
https://www.theepochtimes.com/gofundme-says-wont-give-10m-to-truck-protest-organizers-will-give-to-charity-instead_4257991.html
FIRST AMENDMENT UNDER ATTACK
S.673 - Journalism Competition and Preservation Act of 2021
https://www.congress.gov/bill/117th-congress/senate-bill/673/text

Say "NO" to the Journalism Competition and Preservation Act (S.673)
https://oneclickpolitics.global.ssl.fastly.net/messages/edit?promo_id=15382

American Enterprise Institute Panel on Curbing Disinformation / Deep Fakes
https://www.youtube.com/watch?v=CNRHe0HOlAQ