Details

Category: Radio Archives
Published on Saturday, 17 June 2023 20:34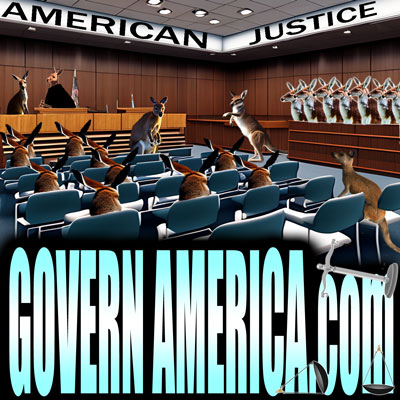 Hosts: Darren Weeks, Vicky Davis
Vicky's Websites: thetechnocratictyranny.com, channelingreality.com
Deep dive into the J6 POW hearing of this past Tuesday. Details of how the political prisoners are being mistreated. First-hand eyewitnesses confirm the presence of Antifa. Why is the video not being released? Also, the World Economic Forum calls for the wide-scale elimination of most cars by 2050, and more.
DIRECT DOWNLOAD LINK
(To download, right-click on above link, choose "save file as" or "save target as")
Listen to "Govern America | June 17, 2023 | Sedition Hunters" on Spreaker.
Show Notes

Note: Original links may degrade over time. May include items we didn't get to during the show.

CREDITS
Imaging EFX by kennysvoice, luffy, frankum, InspectorJ, burninvernon, cormi, Udopohlmann, dkmedic, guitarguy1985, blupon73, qubodup, hello_flowers, vlammenos, 2school4kool, Dragout, and jmayoff via freesound.org. Licenced Under CC-BY 3.0
Govern America jingle and other imaging by Music Radio Creative.
LIVE STREAMED & SHOW MUSIC:
» Preshow & Throughout
• Waypoint H —TeknoAXE (teknoaxe.com)
• "Blinking Lights" Govern America Jingle —Music Radio Creative
• Open music for all three hours —TeknoAXE (teknoaxe.com)

» Hour 1
• Contingency Plans —TeknoAXE (teknoaxe.com)
• Hit n Smash —Rafael Krux (freepd.com)

• Back to the Grime —TeknoAXE (teknoaxe.com )
» Hour 2
• Choir of Doom III —TeknoAXE (teknoaxe.com)
• The Enemy —Alexander Nakarada
• Dream Industrial —TeknoAXE (teknoaxe.com)

• Victory En Route —TeknoAXE (teknoaxe.com)
» Hour 3
• Waypoint S —TeknoAXE (teknoaxe.com)
• Sunrise Over Los Angeles —TeknoAXE (teknoaxe.com)
• Kings Trailer —Rafael Krux (freepd.com)
• Bed Soft Moo Ving —Big Fish, licensed to Coalition to Govern America, LLC via Music Radio Creative
NOTES FROM VICKY DAVIS
Empires –
https://thetechnocratictyranny.com/PDFS/Empires_to_States_and_Borders.pdf


Metro Makers
https://thetechnocratictyranny.com/grant-county/metro-makers-at-the-door/
http://www.channelingreality.com/IEF_Agenda21/The_Falling_Star.htm
http://www.channelingreality.com/IEF_Agenda21/The_Falling_Star_Global_Cities.htm
http://www.channelingreality.com/Digital_Treason/White_Collar_War.htm ESG


National Academy of Public Administration (NAPA)
http://www.channelingreality.com/The_Coup/reinvention_of_america_part_5b.htm
https://thetechnocratictyranny.com/corruption/redesigning-government-stealing-freedom-and-autonomy/


TruCon Truman Center Conference -
Connecting Atlanta to the World through City Diplomacy
https://www.youtube.com/watch?v=S360orSoous Metro region as principality


Legal De-Construction
At the bottom of this article is a link to the presentation Thomas P.M. Barnett did on Military in the 21st Century. The slides showing legal de-construction were from his website.
https://thetechnocratictyranny.com/corruption/the-red-thread-page-2/

Interview with Ray Dalio. It fits with what I say about empires and systems.
https://www.youtube.com/watch?v=AEy3FgvWC0M

THE SWAMP
Reps. Matt Gaetz, Marjorie Taylor Greene field hearing on January 6
https://www.youtube.com/watch?v=Cs9pDyL-b4Q

Home Rule — From Phoebe Courtney's Beware Metro and Regional Government
http://www.sweetliberty.org/beware_metro4.html

'PATRIOT FRONT': COULD THE FEDS MAKE A PSY-OP ANY MORE OBVIOUS?
https://www.blacklistednews.com/article/84819/patriot-front-could-the-feds-make-a-psyop-any-more.html

HISTORY OF THE NDAA
https://armedservices.house.gov/ndaa/history-ndaa

How Our Laws Are Made: A Ghost Writer's View
https://governamerica.com/issues/spooks/21510-how-our-laws-are-made-a-ghost-writer-s-view
Beware Metro and Regional Government
http://www.sweetliberty.org/beware_metro.html


AGENDA 21
WEF document calls for limiting 'private car use,' drastic reduction in the number of cars by 2050
https://www.lifesitenews.com/news/wef-document-calls-for-limiting-private-car-use-drastic-reduction-in-the-number-of-cars-by-2050/

Lawmakers want Michigan 100% off fossil fuels sooner than all but 1 other state
https://www.mlive.com/public-interest/2023/06/lawmakers-want-michigan-100-off-fossil-fuels-sooner-than-all-but-1-other-state.html