Details

Category: Radio Archives
Published on Saturday, 30 April 2022 23:25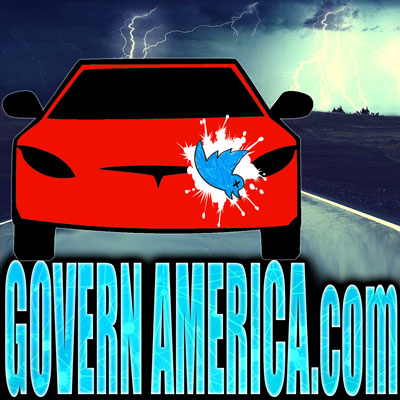 Hosts: Darren Weeks, Vicky Davis
Vicky's Websites: thetechnocratictyranny.com, channelingreality.com
Analysis of our new "Ministry of Truth" — the Homeland Security Disinformation Board — and the New World Order Establishment's war on the First Amendment. All truth is now "Russian Disinformation". Deep dive into Alejandro Mayorkas' testimony before the House of Representatives this week. Also, dropping the border was a long-laid plan, public private partnerships, Ida Auken follow-up on the circular economy, and more.
DIRECT DOWNLOAD LINK
(To download, right-click, choose "save file as" or "save target as")
Or use the embedded player below to listen.

Show Notes

Note: Original links ma degrade over time. May include items we didn't get to during the show.

CREDITS
Imaging EFX by kennysvoice, luffy, frankum, InspectorJ, burninvernon, cormi, Udopohlmann, dkmedic, guitarguy1985, blupon73, qubodup, hello_flowers, vlammenos, 2school4kool, Dragout, and jmayoff via freesound.org. Licenced Under CC-BY 3.0
Govern America jingle and other imaging by Music Radio Creative.
LIVE STREAMED & SHOW MUSIC:
» Preshow & Throughout
• Waypoint H —TeknoAXE (teknoaxe.com)
• "Blinking Lights" Govern America Jingle —Music Radio Creative
• Open music for all three hours —TeknoAXE (teknoaxe.com)

» Hour 1
• Asking Questions —Rafael Krux (freepd.com)
• Brittle Picks —TeknoAXE (teknoaxe.com)
• You Cant Dodge a Laser Chillstep Remix —TeknoAXE (teknoaxe.com )
» Hour 2
• The Enemy —Alexander Nakarada (freepd.com)
• Basic Wobblefest —TeknoAXE (teknoaxe.com)
• Painted Indigo —TeknoAXE (teknoaxe.com)
» Hour 3
• Brighter Sun —Manny the Martyr (freepd.com)
• Kings Trailer —Rafael Krux (freepd.com)
• Bed Soft Moo Ving —Big Fish, licensed to Coalition to Govern America, LLC via Music Radio Creative
NOTES FROM VICKY DAVIS

Homeland Security Committee, Budget Hearing, Secretary Mayorkas, April 27, 2022, Chairman Bennie Thompson

Press Release: https://homeland.house.gov/news/media-advisories/wednesday-homeland-security-budget-hearing-with-secretary-mayorkas

Hearing title: "A Review of the Fiscal Year 2023 Budget Request for the Department of Homeland Security"

https://www.youtube.com/watch?v=Jnh0xhG1t7o (entire hearing)

https://welcomingamerica.org/ History - Mayorkas mentioned "welcoming state" which is more frightening than welcoming city.

Office of Intelligence and Analysis

https://www.dhs.gov/office-intelligence-and-analysis

CP3 –

https://www.dhs.gov/news/2021/05/11/dhs-creates-new-center-prevention-programs-and-partnerships-and-additional-efforts

https://www.dhs.gov/CP3

https://www.dhs.gov/tvtpgrants

Non-Profit Security Grant Programs

https://www.dhs.gov/homeland-security-grant-program-hsgp

https://usagrantapplications.org/nonprofit-grants.php/

https://www.fema.gov/grants/preparedness/nonprofit-security

Mayorkas - disinfo governance board

https://www.foxnews.com/politics/mayorkas-dhs-disinformation-governance-board

DHS Plan

https://www.dhs.gov/publication/dhs-plan-southwest-border-security-and-preparedness

https://cis.org/Feere/DHS-Secretary-Mayorkas-Releases-Unserious-Plan-Southwest-Border-Security-and-Preparedness

Disinfo governance board – ACLJ video on the disinfo board

https://www.youtube.com/watch?v=V04hny0ADIw

Tim Wirth
https://thetechnocratictyranny.com/climate/pcsd-tim-wirth/


HOMELAND SECURITY
Homeland Security Budget Hearing - April 27, 2022
https://www.c-span.org/video/?519628-1/homeland-security-secretary-testifies-budget-request
https://www.youtube.com/watch?v=Jnh0xhG1t7o

Homeland Security Secretary Testifies at Oversight Hearing - April 28, 2022
https://www.c-span.org/video/?519647-1/lawmakers-press-homeland-security-secretary-immigration-border-security-enforcement

DHS Setting up New 'Disinformation Governance Board'
https://pjmedia.com/news-and-politics/athena-thorne/2022/04/27/free-speech-alert-dhs-setting-up-new-disinformation-governance-board-n1593400

New Jersey Homeland Security "Disinformation Portal"
https://www.njhomelandsecurity.gov/disinformation
Masonic Child Identification Programs (CHIP)
https://en.wikipedia.org/wiki/Masonic_Child_Identification_Programs
THE GREAT RESET

Ida Auken on the Circular Economy
https://www.youtube.com/watch?v=oyl-1B3PkXw

White Paper on the Circular Economy
https://www3.weforum.org/docs/White_paper_Circular_Economy_in_Cities_report_2018.pdf

Global Future Council on Cities of Tomorrow
https://www.weforum.org/communities/gfc-on-cities-of-tomorrow