Details

Category: Radio Archives
Published on Saturday, 26 November 2022 22:27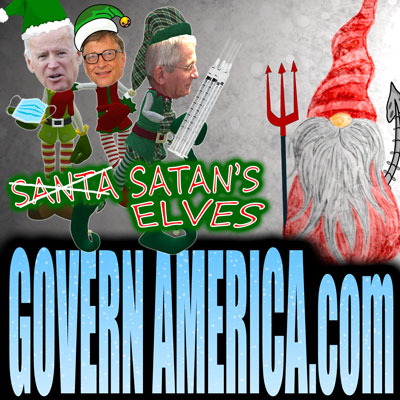 Hosts: Darren Weeks, Vicky Davis
Vicky's Websites: thetechnocratictyranny.com, channelingreality.com
Anthony Fauci lies one last time for the cameras, as Karine Jean-Pierre runs interference, protect him from hard questions from the press about the origins of COVID. Is the Establishment media finally starting to admit that the Fauci/Gates death stabbings are not doing people any good? State Department predators are circling Ukraine, as they did with post-Soviet Russia, and will some day do to the United States, if the American people don't wise up. Government bureaucrats call in their corporate benefactors to begin picking the meat off of the carcass, even as the killing and destruction they wrought continues. Putin's rise to power, the history leading up to the current crisis, and what's coming next.
DIRECT DOWNLOAD LINK
(To download, right-click on above link, choose "save file as" or "save target as")
Or use the embedded player below to listen.

Listen to "Govern America | November 26, 2022 | Beltway Methane Bubble" on Spreaker.
Show Notes

Note: Original links may degrade over time. May include items we didn't get to during the show.

CREDITS
Imaging EFX by kennysvoice, luffy, frankum, InspectorJ, burninvernon, cormi, Udopohlmann, dkmedic, guitarguy1985, blupon73, qubodup, hello_flowers, vlammenos, 2school4kool, Dragout, and jmayoff via freesound.org. Licenced Under CC-BY 3.0
Govern America jingle and other imaging by Music Radio Creative.
LIVE STREAMED & SHOW MUSIC:
» Preshow & Throughout
• Waypoint H —TeknoAXE (teknoaxe.com)
• "Blinking Lights" Govern America Jingle —Music Radio Creative
• Open music for all three hours —TeknoAXE (teknoaxe.com)

» Hour 1
• Asking Questions —Rafael Krux (freepd.com)
• Hit n Smash —Rafael Krux (freepd.com)

• Back to the Grime —TeknoAXE (teknoaxe.com )
» Hour 2
• Choir of Doom III —TeknoAXE (teknoaxe.com)
• Connection — Brian Boyko
• Feel Good Feel —Jason Shaw

• Wonder Flow —Kevin MacLeod (freepd.com)
» Hour 3
• Waypoint S —TeknoAXE (teknoaxe.com)
• Brighter Sun —Manny the Martyr
• Kings Trailer —Rafael Krux (freepd.com)
• Bed Soft Moo Ving —Big Fish, licensed to Coalition to Govern America, LLC via Music Radio Creative
NOTES FROM VICKY DAVIS
War Or A New American Agenda
https://www.c-span.org/video/?16620-1/war-american-agenda

PROPAGANDA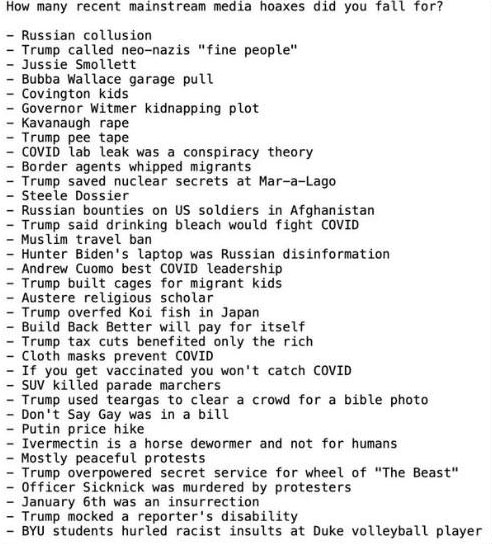 COVID CHAOS
Press Secretary Karine Jean-Pierre Runs Interference for Anthony Fauci, White House Press Conference, November 22, 2022
https://www.youtube.com/watch?v=jARPMsPphjg

Covid is no longer mainly a pandemic of the unvaccinated
https://www.washingtonpost.com/politics/2022/11/23/vaccinated-people-now-make-up-majority-covid-deaths/



FOREIGN POLICY
Center for Strategic & International Studies: Ukraine's Winter is Here
https://www.youtube.com/watch?v=rgEFQ8tzdmU

Nayirah testimony — She was the daughter of the Kuwait ambassador to the United States
https://en.wikipedia.org/wiki/Nayirah_testimony

Nayirah's Lie: Babies in Incubators Hoax Testimony
https://www.youtube.com/watch?v=LmfVs3WaE9Y

Hillary Clinton: "We came, we saw, he died."
https://www.youtube.com/watch?v=6DXDU48RHLU

The North Atlantic Treaty
https://www.nato.int/cps/en/natolive/official_texts_17120.htm

"We fight for this new world order" -Ukrainian MP Kira Rukik
https://www.newsr.in/video/20220301/14432166/Ukrainian-MP-Kira-Rudik-stated-in-an-interview.htm

Govern America | March 5, 2022 | Stealing Ukraine
https://governamerica.com/radio/radio-archives/22458-govern-america-march-5-2022-stealing-ukraine

Govern America | March 12, 2022 | Association Agreement
https://governamerica.com/radio/radio-archives/22459-govern-america-march-12-2022-association-agreement

Marine and former UN Weapons Inspector, Scott Ritter
https://www.youtube.com/watch?v=0IvmmoGsdGA