Details

Category: Radio Archives
Published on Saturday, 22 October 2022 21:44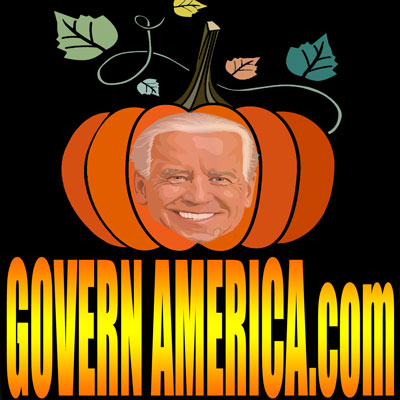 Hosts: Darren Weeks, Vicky Davis
Vicky's Websites: thetechnocratictyranny.com, channelingreality.com
States increasingly pushing back against Blackrock and the ESG (environmental, social, and governance) agenda. Why would energy companies go along with "sustainable development" when it runs contrary to their bottom line? The volatility of lithium-ion batteries are causing exploding phones today; will the cars of the future be like ticking time bombs? Supermarket chain Aldi joins the push for "edible" bugs, worms, and crickets to "feed the hungry". Sustainable communities are going up everywhere, including in Michigan's upper peninsula, which has a new development called, Forestville. Transportation secretary, Pete Buttigieg, thinks electric vehicles, without the electricity to charge them, are a "plus". The high cost of electric vehicle battery replacement, and a lesson in propaganda. Wind farms cause contention with residents in Hawaii and elsewhere. Utilities violating customers privacy by giving smart meter data to police without a warrant. Vicky has an update on her global health security research, and we take listener phone calls, including an update from Florida concerning the continuing impact of Hurricane Ian.
DIRECT DOWNLOAD LINK
(To download, right-click on above link, choose "save file as" or "save target as")
Or use the embedded player below to listen.

Listen to "Govern America | October 22, 2022 | Prosecute and Persecute" on Spreaker.
Show Notes

Note: Original links may degrade over time. May include items we didn't get to during the show.

CREDITS
Imaging EFX by kennysvoice, luffy, frankum, InspectorJ, burninvernon, cormi, Udopohlmann, dkmedic, guitarguy1985, blupon73, qubodup, hello_flowers, vlammenos, 2school4kool, Dragout, and jmayoff via freesound.org. Licenced Under CC-BY 3.0
Govern America jingle and other imaging by Music Radio Creative.
LIVE STREAMED & SHOW MUSIC:
» Preshow & Throughout
• Waypoint H —TeknoAXE (teknoaxe.com)
• "Blinking Lights" Govern America Jingle —Music Radio Creative
• Open music for all three hours —TeknoAXE (teknoaxe.com)

» Hour 1
• Asking Questions —Rafael Krux (freepd.com)
• Brittle Picks —TeknoAXE (teknoaxe.com)
• You Cant Dodge a Laser Chillstep Remix —TeknoAXE (teknoaxe.com )
» Hour 2
• The Enemy —Alexander Nakarada (freepd.com)
• Basic Wobblefest —TeknoAXE (teknoaxe.com)
• Painted Indigo —TeknoAXE (teknoaxe.com)
» Hour 3
• Brighter Sun —Manny the Martyr (freepd.com)
• Kings Trailer —Rafael Krux (freepd.com)
• Bed Soft Moo Ving —Big Fish, licensed to Coalition to Govern America, LLC via Music Radio Creative
NOTES FROM VICKY DAVIS
Proclamation on United Nations Day, 2022
https://www.whitehouse.gov/briefing-room/presidential-actions/2022/10/21/a-proclamation-on-united-nations-day-2022/
AGENDA 21
Missouri Yanks $500 Million In Pension Funds From Blackrock
https://treasurer.mo.gov/newsroom/news-and-events-item?pr=80669a5f-5c6b-491f-a0f0-6abe4c012604

Australian Bank Begins Linking Customer Transactions to Carbon Footprint
https://summit.news/2022/10/21/australian-bank-begins-linking-customer-transactions-to-carbon-footprint/

Major Supermarket In UK Planning To Sell BUGS As Food To Help Poor People Through Winter
https://summit.news/2022/10/20/major-supermarket-in-uk-planning-to-sell-bugs-as-food-to-help-poor-people-through-winter/

Sustainable Community: Forestville
https://apigateway.agilitypr.com/distributions/history/feb950c0-1e81-4154-a575-b8b7197e7809
https://www.liveforestville.com/

The Struggle Over Towering Wind Farms Is At The Center Of A Honolulu City Council Debate
https://www.civilbeat.org/2022/09/the-struggle-over-towering-wind-farms-is-at-the-center-of-a-honolulu-city-council-debate/

Electric vehicles are exploding from water damage after Hurricane Ian, Florida official warns
https://www.fox5ny.com/news/electric-vehicles-are-exploding-from-water-damage-after-hurricane-ian

Florida Official Warns: Thousands Of Flooded Electric Vehicles "At Risk Of Fire" After Hurricane
https://www.zerohedge.com/markets/florida-official-warns-thousands-flooded-electric-vehicles-risk-fire-after-hurricane

Electric Vehicle Owners in Shock After Learning Battery Replacements Cost $20,000+
https://www.westernjournal.com/electric-vehicle-owners-shock-learning-battery-replacements-cost-20000/

No, it doesn't cost between $25-30K to replace most electric vehicle batteries (Key word being "MOST" — plus the article admits it will still cost THOUSANDS)
https://www.11alive.com/article/news/verify/electric-vehicles-verify/how-much-it-costs-to-replace-most-electric-vehicle-batteries/536-3d15774e-aaae-4f9d-8ef5-f2c501b0f706

Buttigieg: 'Of Course, We Can' 'Execute a Transition' to EVs by 2035 — CA, FL Power Issues 'Great Example' of EV Benefits
https://www.breitbart.com/clips/2022/10/05/buttigieg-of-course-we-can-execute-a-transition-to-evs-by-2035-ca-fl-power-issues-great-example-of-ev-benefits/

Man Plugs $80k+ Electric Truck Into His House, Finds Out It Will Take Over 4 Days to Charge
https://www.westernjournal.com/man-plugs-80k-electric-truck-house-finds-will-take-4-days-charge/

Sweden braces for a winter of power shortages; Electricity companies warn of temporary power cuts across the Scandinavian country
https://rmx.news/economy/sweden-braces-for-a-winter-of-power-shortages/

SMUD and Sacramento Police Violate State Law and Utility Customers' Privacy by Sharing Data Without a Warrant
https://www.eff.org/press/releases/lawsuit-smud-and-sacramento-police-violate-state-law-and-utility-customers-privacy
HOMELAND SECURITY
BANNON POST SENTENCING
https://twitter.com/JackPosobiec/status/1583479144561549313

J6 Committee Subpoenas Trump Hours After Bannon Sentencing
https://www.zerohedge.com/political/j6-committee-subpoenas-trump-hours-after-bannon-sentencing

Biden administration wants $34 million more to persecute and prosecute its political enemies
https://www.nbcnews.com/politics/justice-department/jan-6-probe-expands-officials-worry-doj-resources-are-breaking-point-rcna40208

Sandy Hook Families Now Seeking $2.75 TRILLION in Addition to Billion from Alex Jones
https://www.infowars.com/posts/breaking-sandy-hook-families-now-seeking-2-75-trillion-in-addition-to-billion-from-alex-jones/
DESIGNER DISEASES & PANDEMICS
CDC advisory group votes to add COVID-19 shot to child vaccination schedule
https://www.washingtonexaminer.com/policy/healthcare/cdc-advisory-group-adds-covid-19-shot-for-children-to-vaccination-schedule
CHAT ROOM LINK
Audio referred to by Sherry in Kansas (starts at 13:10 into the clip):
https://www.republicbroadcastingarchives.org/the-national-intel-report-with-john-stadtmiller-october-11-2022-hour-2/