Details

Category: Radio Archives
Published on Saturday, 10 December 2022 22:28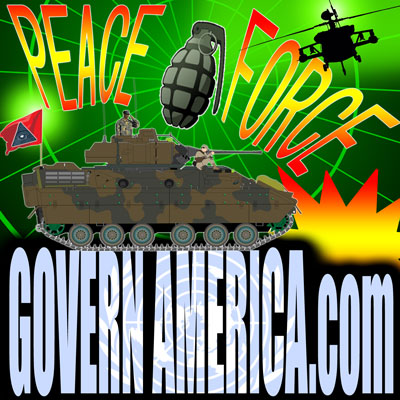 Hosts: Darren Weeks, Vicky Davis
Vicky's Websites: thetechnocratictyranny.com, channelingreality.com
A second and third round of document drops at Twitter reveals some of the conversations that the executives and employees had around the banning of Donald J. Trump from the platform. Also revealed, Twitter executives were holding weekly meetings with the FBI, and meddling in the elections. The tie of "social media" companies to Homeland Security fusion centers was displayed again after a mother complained about a school sexualizing her child, only to have the military and local chief of police come after her. The power grid came under attack in Moore County, North Carolina last week, after someone shot up two of the substations there, causing over half the county to be without power for days. This attack was reminiscent of the 2013 attack on a substation in San Jose, California. Major Gun Control bills introduced in Michigan, after Democrats gained control control of the state government. Many restaurants and other small businesses in Michigan will be closing due to an insane law, raising the minimum wage to unaffordable levels. Deep dive into Vicky Davis' latest research piece on the history of global disarmament, the globalists pushing conversion of the economy from a war economy to one based upon peace, and how that pertains to Agenda 21.
DIRECT DOWNLOAD LINK
(To download, right-click on above link, choose "save file as" or "save target as")
Or use the embedded player below to listen.

Listen to "Govern America | December 10, 2022 | Red Thread" on Spreaker.
Show Notes

Note: Original links may degrade over time. May include items we didn't get to during the show.

CREDITS
Imaging EFX by kennysvoice, luffy, frankum, InspectorJ, burninvernon, cormi, Udopohlmann, dkmedic, guitarguy1985, blupon73, qubodup, hello_flowers, vlammenos, 2school4kool, Dragout, and jmayoff via freesound.org. Licenced Under CC-BY 3.0
Govern America jingle and other imaging by Music Radio Creative.
LIVE STREAMED & SHOW MUSIC:
» Preshow & Throughout
• Waypoint H —TeknoAXE (teknoaxe.com)
• "Blinking Lights" Govern America Jingle —Music Radio Creative
• Open music for all three hours —TeknoAXE (teknoaxe.com)

» Hour 1
• Asking Questions —Rafael Krux (freepd.com)
• Hit n Smash —Rafael Krux (freepd.com)

• Back to the Grime —TeknoAXE (teknoaxe.com )
» Hour 2
• Choir of Doom III —TeknoAXE (teknoaxe.com)
• Connection — Brian Boyko
• Feel Good Feel —Jason Shaw

• Wonder Flow —Kevin MacLeod (freepd.com)
» Hour 3
• Waypoint S —TeknoAXE (teknoaxe.com)
• Brighter Sun —Manny the Martyr
• Kings Trailer —Rafael Krux (freepd.com)
• Bed Soft Moo Ving —Big Fish, licensed to Coalition to Govern America, LLC via Music Radio Creative
MICHIGAN IN PERIL
MICHIGAN HOUSE BILL NO. 6544
http://www.legislature.mi.gov/documents/2021-2022/billintroduced/House/htm/2022-HIB-6544.htm

MICHIGAN HOUSE BILL NO. 6545
http://www.legislature.mi.gov/documents/2021-2022/billintroduced/House/htm/2022-HIB-6545.htm

MICHIGAN HOUSE BILL NO. 6546
http://www.legislature.mi.gov/documents/2021-2022/billintroduced/House/htm/2022-HIB-6546.htm

How much Michigan's minimum wage will increase on Jan. 1, 2023 - and why it could be more
https://www.fox2detroit.com/news/how-much-michigans-minimum-wage-will-increase-on-jan-1-2023-and-why-it-could-be-more

Michigan's Minimum Wage Set to Increase on January 1, 2023
https://www.michigan.gov/leo/news/2022/12/05/michigan-minimum-wage-set-to-increase-on-january-1-2023


TWITTER
Twitter Dump #2
https://twitter.com/bariweiss/status/1601007575633305600

Twitter Dump #3
https://twitter.com/mtaibbi/status/1601352083617505281
HOMELAND SECURITY
North Carolina Substation Attacked
https://www.youtube.com/watch?v=YTwpwCI1zHs

NC sheriff rules out right-wing activist as suspect in power outage after praying with her
https://www.rawstory.com/emily-grace-rainey/

San Jose, California 2013 Substation Attack Folo
https://abc7news.com/cpuc-report-substation-shooting-san-jose/2966452/

Surveillance video of San Jose substation being shot up
https://youtu.be/RQzAbKdLfW8?t=110

Above video link set for 1:50 into the video. Events that I was able to spot:
1:54 at the bottom of the frame
2:07 several in the lower third
2:09 lower left
2:57 simultaneously at center and left side of the screen
3:01 at right



FOREIGN POLICY
The Red Thread in the Pacific Northwest --Vicky Davis
https://thetechnocratictyranny.com/corruption/the-red-thread-in-the-pacific-northwest/

War Or A New American Agenda
https://www.c-span.org/video/?16620-1/war-american-agenda

NEWS CLIP ABOUT NIKITA KRUSCHEV SPEECH AT UN ON ENDING COLONIALISM
https://youtu.be/OnEw9dFff5M

DOCUMENTARY CLIP ABOUT TITO AND THE BELGRADE CONFERENCE
https://www.youtube.com/watch?time_continue=2178&v=E_4NV1ZWuNA

Blueprint for the Peace Race
https://governamerica.com/documents/Blueprint4PeaceRace.pdf