Details

Category: Radio Archives
Published on Saturday, 02 July 2022 23:32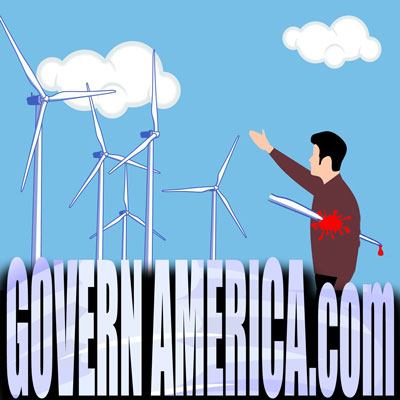 Hosts: Darren Weeks, Vicky Davis
Vicky's Websites: thetechnocratictyranny.com, channelingreality.com
Deep dive into the monumental U.S. Supreme Court decision, slapping down the administrative state. SCOTUS issued a decision stating the Environmental Protection Agency had no authority to regulate CO2 emissions in a way that would force the entire energy sector to transition to so-called "clean energy" systems and "cap and trade" schemes. West Virginia is at the forefront of pushing back against Agenda 21 ESG programs, targeting "woke" megabanks with potential sanctions. Farmers are in the crosshairs from a new ESG rule, while eugenicist population-reduction advocate Bill Gates buys up thousands more acres of prime farm land in North Dakota. Gates is now said to be the largest owner of American farm land, having purchased 269,000 acres, across several states, according to the AP. As Gates buys up massive amounts of farm land, the Rockefeller Foundation, also advocates for population reduction, clamors for a complete "transition of the U.S. food system". Meanwhile, Americans are getting poorer as the White House touts its "economic progress".
DIRECT DOWNLOAD LINK
(To download, right-click, choose "save file as" or "save target as")
Or use the embedded player below to listen.

Show Notes

Note: Original links ma degrade over time. May include items we didn't get to during the show.

CREDITS
Imaging EFX by kennysvoice, luffy, frankum, InspectorJ, burninvernon, cormi, Udopohlmann, dkmedic, guitarguy1985, blupon73, qubodup, hello_flowers, vlammenos, 2school4kool, Dragout, and jmayoff via freesound.org. Licenced Under CC-BY 3.0
Govern America jingle and other imaging by Music Radio Creative.
LIVE STREAMED & SHOW MUSIC:
» Preshow & Throughout
• Waypoint H —TeknoAXE (teknoaxe.com)
• "Blinking Lights" Govern America Jingle —Music Radio Creative
• Open music for all three hours —TeknoAXE (teknoaxe.com)

» Hour 1
• Asking Questions —Rafael Krux (freepd.com)
• Brittle Picks —TeknoAXE (teknoaxe.com)
• You Cant Dodge a Laser Chillstep Remix —TeknoAXE (teknoaxe.com )
» Hour 2
• The Enemy —Alexander Nakarada (freepd.com)
• Basic Wobblefest —TeknoAXE (teknoaxe.com)
• Painted Indigo —TeknoAXE (teknoaxe.com)
» Hour 3
• Brighter Sun —Manny the Martyr (freepd.com)
• Kings Trailer —Rafael Krux (freepd.com)
• Bed Soft Moo Ving —Big Fish, licensed to Coalition to Govern America, LLC via Music Radio Creative
NOTES FROM VICKY DAVIS
Here is a link to the article on Brownstone Institute's website. It's about Trump's Executive Order on Schedule F employees.
https://brownstone.org/articles/the-astonishing-implications-of-schedule-f/

ECONOMIC MELTDOWN
Cold Open Montage Sources:
https://www.youtube.com/watch?v=oZ8L-YwHwmU
https://www.youtube.com/watch?v=M4OmskYpce8
https://www.youtube.com/watch?v=_fq8116-3Rs
https://www.youtube.com/watch?v=aNjh9WFxYWs
https://www.youtube.com/watch?v=fXrWnVXPR0k
https://www.youtube.com/watch?v=_MxnptaI5wA

WH Economic Advisor, Brian Deese: Liberal World Order
https://www.youtube.com/watch?v=EivefwSAwqs
SCOTUS
Supreme Court Decision on West Virginia, et. al. vs. EPA
EPA Overstepped Their Authority Under Clean Air Act
https://governamerica.com/documents/20220630_SCOTUS-EPA-CO2-EMISSIONS-CLEAN-AIR-ACT.pdf
AGENDA 21 / TECHNOCRACY
West Virginia Fights Back Against 'Woke' Megabanks and the ESG Agenda
https://www.youtube.com/watch?v=Uat7yhhLLhI

SEC's New ESG Rule Hurts America's Small Farms and Ranches
https://www.realclearenergy.org/articles/2022/06/22/secs_new_esg_rule_hurts_americas_small_farms_and_ranches_838700.html

Payments Company Mastercard Wants to be a Digital ID Provider
https://www.activistpost.com/2022/07/payments-company-mastercard-wants-to-be-a-digital-id-provider.html

Reset the Table: Meeting the Moment to Transform the U.S. Food System
https://www.rockefellerfoundation.org/report/reset-the-table-meeting-the-moment-to-transform-the-u-s-food-system/

Reset the Table: Meeting the Moment to Transform the U.S. Food System - FULL REPORT
https://www.rockefellerfoundation.org/wp-content/uploads/2020/07/RF-FoodPolicyPaper_Final2.pdf

Biden 'Green' Advisor, Gina McCarthy, Brags About Energy Sector Jobs Lost
https://www.youtube.com/watch?v=HEMwEatI0r8

North Dakota Rules on Bill Gates' Farmland Purchase of Over 2,100 Acres
https://www.westernjournal.com/north-dakota-rules-bill-gates-farmland-purchase-2100-acres/

OAS and CAF Move Forward on Migration and Climate Change Agreements
https://www.oas.org/en/media_center/photonews.asp?sCodigo=FNE-122616

Consumers gets OK to retire coal, boost solar energy
https://www.mlive.com/public-interest/2022/06/consumers-gets-ok-to-retire-coal-boost-solar-energy.html

Tens of thousands of acres needed for solar fields to meet Consumers Energy climate goals
https://www.mlive.com/public-interest/2022/05/tens-of-thousands-of-acres-needed-for-solar-fields-to-meet-consumers-energy-climate-goals.html

Energy Prices in Europe Hit Records After Wind Stops Blowing
https://www.wsj.com/articles/energy-prices-in-europe-hit-records-after-wind-stops-blowing-11631528258
ARCHIVED COPY: https://archive.ph/LrKsJ

Is the Green Energy Climate Cabal Crumbling?
https://pjmedia.com/news-and-politics/stacey-lennox/2022/06/19/is-the-green-energy-climate-cabal-crumbling-n1606451
DEEP STATE / SHADOW GOVERNMENT
How Our Laws Are Made: A Ghost Writer's View
https://governamerica.com/issues/spooks/21510-how-our-laws-are-made-a-ghost-writer-s-view