Details

Category: Radio Archives
Published on Saturday, 30 November 2019 20:35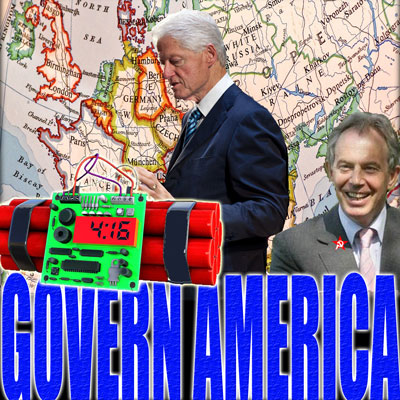 Hosts: Darren Weeks, Vicky Davis
Vicky's Websites: thetechnocratictyranny.com, channelingreality.com
This week was the 20 year anniversary of the "Battle in Seattle", a massive protest against the World Trade Organization. Where is the outrage and principled protest against globalization today? The United States-Mexico-Canada Free Trade Agreement (USMCA) is still being prepped for a final vote. Outrage over revealed conflicts-of-interest involving Adam Schiff staff members belonging to The Atlantic Council think tank, which, in turn, is apparently funded by Burisma. But where is the noise over the fact that the military/security industrial complex also funds The Atlantic Council? How many politicians are connected to this think tank, which enjoys a cozy relationship with NATO in Washington D.C.? Investigative journalist Lucy Komisar exposes conflicts-of-interest within the Julian Assange defense team, as well as the judge overseeing the case. The Democratic Leadership Council and the Third Way. Deep dive on "community" and what it means to "give back". FBI director Chris Ray on the communist Chinese and the Parkland shooting, eGuardian, iGuardian, and turning business into an arm of Big Brother.
DIRECT DOWNLOAD LINK
(To download, right-click, choose "save file as" or "save target as")
Or use the embedded player below to listen.

Show Notes

Note: Original links may degrade over time. May include items we didn't get to during the show.

CREDITS
Imaging EFX by kennysvoice, luffy, frankum, InspectorJ, burninvernon, cormi, Udopohlmann, dkmedic, guitarguy1985, blupon73, qubodup, hello_flowers, vlammenos, 2school4kool, Dragout, and jmayoff via freesound.org. Licenced Under CC-BY 3.0
Govern America jingle and other imaging by Music Radio Creative.
PRE-SHOW LIVE STREAMED & SHOW MUSIC:
• Drifting Away from the World —TeknoAXE (teknoaxe.com)
• Break in the Clouds —TeknoAXE (teknoaxe.com)
• Stepping Along the Sky Redux —TeknoAXE (teknoaxe.com)
• "Blinking Lights" Govern America Jingle —Music Radio Creative
• Open Music —TeknoAXE (teknoaxe.com)
• Hillary's Walk in the Woods —Artist Unknown (freepd.com / givelifebacktomusic.com)
• Pulse —Kevin MacLeod(incompetech.com)
• Dragonfly —Brian Boyko (freepd.com)
• Albino —Brian Boyko (freepd.com)
• Future Revelations —TeknoAxe
• Connection —Brian Boyko (freepd.com)
• MC Ballad A —Frank Nora (mcs.franknora.com)
• Gasoline Diaries part 2 —TeknoAxe
• Bed Soft Moo Ving —Big Fish, licensed to Coalition to Govern America, LLC via Music Radio Creative
Show Art:
• Image of Tony Blair in show art licensed GNU Free Documentation License 1.2 (used with permission from the Polish government)
• Image of Bill Clinton in show art is in the public domain.
• Other non-original show art components, courtesy Pixabay. Used with permission.
FREE TRADE
Democracy Now! on 20 Year Anniversary of the "Battle in Seattle"
https://www.democracynow.org/shows/2019/11/27?autostart=false

Trade ministers are close on changes to U.S.-Mexico-Canada deal
https://www.politico.com/news/2019/11/27/trade-ministers-close-on-changes-to-usmca-074196
DROPPINGS FROM THE SWAMP
Who is William Taylor? Impeachment Star Witness Has Long Relationship with Burisma-Backed Think Tank
https://www.breitbart.com/politics/2019/10/23/who-william-taylor-impeachment-star-witness-longtime-relationship-burisma-backed-think-tank/

Second Staffer Tied to Burisma-Backed Think Tank: Report
https://canadafreepress.com/article/second-schiff-staffer-tied-to-burisma-backed-think-tank-report

Another Schiff Staffer Found With Ties to Burisma-funded Think Tank
https://www.thenewamerican.com/usnews/politics/item/34168-another-schiff-staffer-found-with-ties-to-burisma-funded-think-tank

DC's Atlantic Council raked in funding from Hunter Biden's corruption-stained employer while courting his VP father
https://thegrayzone.com/2019/10/13/dcs-atlantic-council-raked-in-funding-from-hunter-bidens-corruption-stained-employer-while-courting-his-vp-father/
The Global Magnitsky Act
https://www.congress.gov/bill/114th-congress/senate-bill/284/text
Assange lawyers' links to U.S. govt & Bill Browder raises questions
https://www.thekomisarscoop.com/2019/11/assange-lawyers-links-to-u-s-govt-bill-browder-raises-questions/
The Harvard Boys Do Russia
https://www.thenation.com/article/harvard-boys-do-russia/
UNITED STATES of America, Plaintiff, v. PRESIDENT AND FELLOWS OF HARVARD COLLEGE, Andrei Shleifer, and Jonathan Hay, Defendants
https://www.courtlistener.com/opinion/2492903/united-states-v-president-and-fellows-of-harvard-college/
Russian Fallout, Harvard Magazine, November 1, 2000
https://harvardmagazine.com/2000/11/russian-fallout.html
Lynn Forester de Rothschild is on staff at the McCain Institute
https://www.mccaininstitute.org/staff/lynn-forester-de-rothschild/
Hillary Clinton endorsed Khodorkovsky
https://www.khodorkovsky.com/resources/u-s-secretary-of-state-hilary-clinton/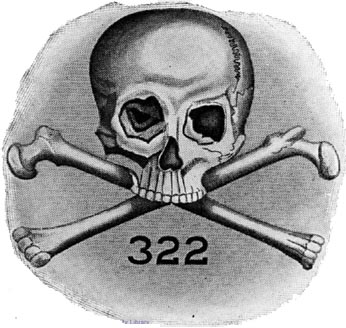 Senate Resolution 322 was passed in support of Khodorkovsky, introduced by Joe Biden, co-sponsored by John McCain and then-senator Barack Obama
https://www.congress.gov/bill/109th-congress/senate-resolution/322
SR 322 Cosponsors
https://www.congress.gov/bill/109th-congress/senate-resolution/322/cosponsors
Khodorkovsky ties to Bush and the Carlyle Group ("Autumn of the Oligarchs?" New York Times, November 5, 2003)
https://www.nytimes.com/2003/11/05/opinion/autumn-of-the-oligarchs.html

Khodorkovsky ties to George Soros — Named his charitable organization "The Open Russia Foundation" and admits they funded some projects together
https://triblive.com/x/pittsburghtrib/opinion/columnists/datelinedc/s_165315.html
Genie Energy Strategic Advisory Board
https://governamerica.com/documents/genie-energy/
Khodorkovsky Passed Shares of Genie to Jacob Rothschild
https://www.washingtontimes.com/news/2003/nov/2/20031102-111400-3720r/
THIRD WAY / COMMUNITARIANISM
John Mroz of the East-West Security Institute at the World Affairs Council, February 1993
https://www.c-span.org/video/?37837-1/us-russia-eastern-europe-relations

Giving Back: The Communitarian Death of Benevolence —Darren Weeks
https://governamerica.com/opinion/darren-weeks/19295-giving-back-the-communitarian-death-of-benevolence
HOMELAND SECURITY
Senate Hearing on National Security Threats, November 5, 2019
https://www.c-span.org/video/?466018-1/fbi-director-wray-dhs-undersecretary-testify-terrorism-threats

US Universities In The 'Crosshairs' Of A Chinese-Backed Recruitment Operation, Bipartisan Senate Report Finds
https://dailycaller.com/2019/11/19/us-universities-china-senate-report/

eGuardian
https://www.fbi.gov/resources/law-enforcement/eguardian

iGuardian
https://www.fbi.gov/resources/law-enforcement/iguardian