Details

Category: Radio Archives
Published on Saturday, 24 March 2018 20:47
"It is imperative that youth from all parts of the world participate actively in all relevant levels of decision-making processes because it affects their lives today and has implications for their futures. In addition to their intellectual contribution and their ability to mobilize support, they bring unique perspectives that need to be taken into account."
—Agenda 21, Chapter 25: Children and Youth in Sustainable Development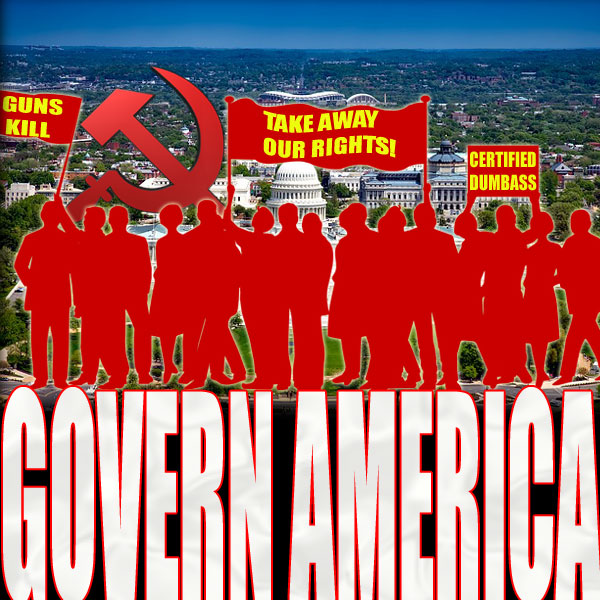 Hosts: Vicky Davis, Darren Weeks
Vicky's Websites: thetechnocratictyranny.com, channelingreality.com
We dive into Facebook / Cambridge Analytics controversy. What's the fuss really about? Anti-gun lobby organizes massive demonstration in D.C. Nor'easter dumps a foot or more of snow as spring hits. Debating "settled science"? Austin bomber kills self, but were there more? Trump slaps more tariffs on China as Establishment media hypes a trade war. Is our side afraid of winning? Technology transfer and the deliberate giveaway of the American economy. Chinese spies occupy America, courtesy of the U.S. government and (un)American universities. Massive omnibus "spending" bill signed into law by Double Agent Donald. The appointment of John Bolton is the latest indicator that the blood-thirsty swamp monster neocons continue to take over the Trump administration, pushing the U.S. ever closer to war. Uber and the "gig economy". Follow up on the Salisbury poisoning, and more.
DIRECT DOWNLOAD LINK
(To download, right-click, choose "save file as" or "save target as")
Or use the embedded player below to listen.

Show Notes

Note: Original links may degrade over time. May include items we didn't get to during the show.

CREDITS
Imaging EFX by Kenny's Voice, Licenced Under CC-BY 3.0
Govern America jingle by Music Radio Creative
• Open - Base Up
• Open - Back to School Dance
• Hillary's Walk in the Woods —Artist Unknown (freepd.com / givelifebacktomusic.com)
• Frostbitten Sunrise —TeknoAxe
• Dragonfly —Brian Boyko (freepd.com)
• Albino —Brian Boyko (freepd.com)
• News Sting —Kevin MacLeod (incompetech.com)
• Future Revelations —TeknoAxe
• Connection —Brian Boyko (freepd.com)
• MC Ballad A —Frank Nora (mcs.franknora.com)
• Gasoline Diaries part 2 —TeknoAxe
• Bed Soft Moo Ving —Big Fish, licensed to Coalition to Govern America, LLC via Music Radio Creative
VICKY'S LINKS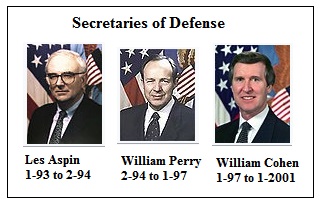 Defense Reform Intiative (November 1997)
https://web.archive.org/web/20080227145041/http://www.fas.org/man/docs/dri/index.html
I talked about the Hague Convention in Idaho State law - (and in all the states because it was an Obama Administration mandate.) This was a highly legal and technical issue that I really can't go into a lot of detail but as it pertains to the data sharing agreement Darren talked about, I do believe that this Hague Convention is a part of it.
This is a quote from something I wrote about it - link below
In the prefatory-notes of the ULC drafting committee on final adoption of UIFSA, they wrote the following:
"...the federal preemption of the issue via the treaty clause will be sufficient to make the Convention "the law of the land". See Article VI. cl. 2. However, because this multilateral treaty is not self-executing, additional federal or state statutory enactments are necessary to enable the treaty and make it readily accessible to bench and bar.... In time, it is anticipated the new Hague Maintenance Convention will achieve a high level of integration with many other countries."
The Open Door
By definition, if the treaty is not self-executing because it requires changes to state law concerning jurisdictional matters inter alia then Article VI, cl. 2 is not sufficient and since the recognition of the Hague Convention in state law to make the Convention accessible to bar and bench violates Article 1, Section 10, UIFSA 2008 is unconstitutional and the federal mandate to make UIFSA 2008 a state law is unconstitutional.
The last sentence in the previous quoted paragraph, "In time, it is anticipated the new Hague Maintenance Convention will achieve a high level of integration with many other countries" is a window into the thinking of the ULC which is an expansion of international law and a further incursion into state law through the mechanism of ascension to this treaty and as a precedent to other as yet unnamed international conventions. This concern gains legitimacy from the number and nature of "open doors" in the language of the Convention itself – specifically (but not limited to) as follows:
Article 7 with reference to Article 6(2) b), c), g), h), i), and j) when no application under Article 10 is pending.
In the above clause the term application - means an application for the central authority to recognize a court order for child and family support. Article 7 applies even when there is no application - which means that it would be a general inquiry by somebody other than a spouse or family member requesting support. Bill collectors for example; Foreign law enforcement for example, etc. It's an open door.
Here are Article's 7
Article 7 Requests for specific measures
1 A Central Authority may make a request, supported by reasons, to another Central Authority to take appropriate specific measures under Article 6(2) b), c), g), h), i) and j) when no application under Article 10 is pending. The requested Central Authority shall take such measures as are appropriate if satisfied that they are necessary to assist a potential applicant in making an application under Article 10 or in determining whether such an application should be initiated.
Here is Article 6. It defines the powers of the Central Authority to request information. In this case it's a request by a foreign Central Authority to request information on a U.S. Citizen or person residing in the United States.
Article 6 Specific functions of Central Authorities
1 Central Authorities shall provide assistance in relation to applications under Chapter III. In particular they shall –
a) transmit and receive such applications;
b) initiate or facilitate the institution of proceedings in respect of such applications.
2 In relation to such applications they shall take all appropriate measures –
a) where the circumstances require, to provide or facilitate the provision of legal assistance;
b) to help locate the debtor or the creditor;
c) to help obtain relevant information concerning the income and, if necessary, other financial circumstances of the debtor or creditor, including the location of assets;
d) to encourage amicable solutions with a view to obtaining voluntary payment of maintenance, where suitable by use of mediation, conciliation or similar processes;
e) to facilitate the ongoing enforcement of maintenance decisions, including any arrears;
f) to facilitate the collection and expeditious transfer of maintenance payments;
g) to facilitate the obtaining of documentary or other evidence;
h) to provide assistance in establishing parentage where necessary for the recovery of maintenance;
i) to initiate or facilitate the institution of proceedings to obtain any necessary provisional measures that are territorial in nature and the purpose of which is to secure the outcome of a pending maintenance application;
j) to facilitate service of documents.
3 The functions of the Central Authority under this Article may, to the extent permitted under the law of its State, be performed by public bodies, or other bodies subject to the supervision of the competent authorities of that State. The designation of any such public bodies or other bodies, as well as their contact details and the extent of their functions, shall be communicated by a Contracting State to the Permanent Bureau of the Hague Conference on Private International Law. Contracting States shall promptly inform the Permanent Bureau of any changes.
4 Nothing in this Article or Article 7 shall be interpreted as imposing an obligation on a Central Authority to exercise powers that can be exercised only by judicial authorities under the law of the requested State.
Here is the link to the Hague Convention and Explanatory Notes
https://assets.hcch.net/upload/expl38.pdf
Here are links for the treaty issue
http://thetechnocratictyranny.com/s-1067/source-links-child-support-enforcement-s-1067/
http://thetechnocratictyranny.com/senate-bill-s-1067-uniform-interstate-family-support-act/
Here is the story I wrote about the Chinese businessmen who wanted to build a bus assembly plant using plans and designs stolen from Germany :)
http://www.channelingreality.com/Competitiveness/quisling_facilitation_for_red_ch.htm
Here is the story about Ross Ulbricht, the guy who was running the Silk Road bazaar for drugs. I do believe the system that he developed was intended to supply the raw materials to the community pharmacies. Read about the system he developed and then read the article I did on Project Destiny and the Community Pharmacies. Silk Road meets the specifications I would expect.
http://www.businessinsider.com/why-the-founder-of-silk-road-got-life-in-prison-2015-5
http://thetechnocratictyranny.com/genome/project-destiny-community-pharmacy/
GLOBAL WARMING?

Deadly nor'easter wallops East with up to a foot or more of heavy snow
https://www.usatoday.com/story/weather/2018/03/21/hello-spring-noreaster-targets-east-heavy-snow-winds/444703002/
HOMELAND SECURITY
Austin bombing suspect killed himself with explosive device
http://www.wsaz.com/content/news/Austin-bombing-suspect-involved-in-shooting-477481253.html

Bombing suspect left taped 'confession'
http://abc11.com/-police-bombing-suspect-left-taped-confession/3244097/
David Hogg Says Clear Backpacks Violates His First Amendment Rights
https://www.youtube.com/watch?v=_TJObNzyc8M
Agenda 21 — Chapter 25: Children and Youth in Sustainable Development
https://governamerica.com/issues/global-issues/un/agenda-21/agenda-21-full-text/708-agenda-21-chapter-25-children-and-youth-in-sustainable-development
FINANCIALS, TRADE, AND ECONOMY
Trump imposes $60bn in tariffs on Chinese imports, accusing Beijing of intellectual-property theft
https://www.rt.com/business/422063-trump-tariff-china-impose/

China's tariffs won't hurt US tech giants because Beijing has blocked so many anyway
https://www.cnbc.com/2018/03/23/china-tariffs-wont-hurt-us-tech-giants-like-apple-and-google.html
9 Ridiculous Things About the Omnibus Budget Bill
http://reason.com/blog/2018/03/22/nine-ridiculous-things-about-the-omnibus#new_tab

US Congress Passes CLOUD Act Hidden in Budget Spending Bill
https://www.bleepingcomputer.com/news/government/us-congress-passes-cloud-act-hidden-in-budget-spending-bill/

TRUMP COMMENTS ON THE OMNIBUS "SPENDING" BILL
https://www.youtube.com/watch?v=vcFM6MY-TcY
TALES FROM THE SWAMP
H.R. McMaster replaced by John Bolton as national security adviser
https://www.cbsnews.com/news/h-r-mcmaster-replaced-by-john-bolton-as-national-security-adviser-live-updates/

Trump Names Neo-con Interventionist John R. Bolton as National Security Advisor
https://www.thenewamerican.com/usnews/foreign-policy/item/28574-trump-names-neo-con-interventionist-john-r-bolton-as-national-security-advisor



DEALERS OF DATA

CBS Backgrounder / Interview with Jennifer Grygier, Calling for More Regulation
https://www.youtube.com/watch?v=ycIvv2hQVbQ
Jennifer Grygiel bio at Newhouse School of Public Communications at Syracuse University
http://newhouse.syr.edu/faculty-staff/jennifer-grygiel
Mark Zuckerberg Interview with CNN
https://www.youtube.com/watch?v=v18dGTpzUCM
Facebook TOS: Data Policy
https://www.facebook.com/about/privacy/
NY TIMES: Facebook and Cambridge Analytica: What You Need to Know as Fallout Widens
https://www.nytimes.com/2018/03/19/technology/facebook-cambridge-analytica-explained.html
Mark Zuckerberg Is Literally Asking Congress To Regulate Facebook
https://www.huffingtonpost.com/entry/mark-zuckerberg-facebook-regulation_us_5ab400dae4b054d118e0eac5
Mark Zuckerberg Says It's Time to Regulate Tech Firms
https://www.truthdig.com/articles/mark-zuckerberg-says-its-time-to-regulate-tech-firms/
Steve Bannon at Conference on the Future of News, Held by The Finanacial Times
https://www.youtube.com/watch?v=vO9TyxqbHTI
Alexander Nix (Professor who designed the app)
https://en.wikipedia.org/wiki/Alexander_Nix
China to ban citizens with bad 'social credit' rating from taking flights or using trains for up to a year
https://www.independent.co.uk/news/world/asia/china-social-credit-barred-flights-trains-president-xi-jinping-national-development-reform-a8260941.html
CDC says missing worker had recently received promotion
http://abcnews.go.com/US/cdc-missing-worker-recently-received-promotion/story?id=53759793
LISTENER LINKS
Clinton Approves Technology Transfer to China
(sent by Harvey in Florida)
https://www.nytimes.com/1999/05/11/world/clinton-approves-technology-transfer-to-china.html
2018 Omnibus "Spending" Bill
https://www.documentcloud.org/documents/4417591-FY-2018-Omnibus.html