Details

Category: Radio Archives
Published on Saturday, 03 February 2018 23:29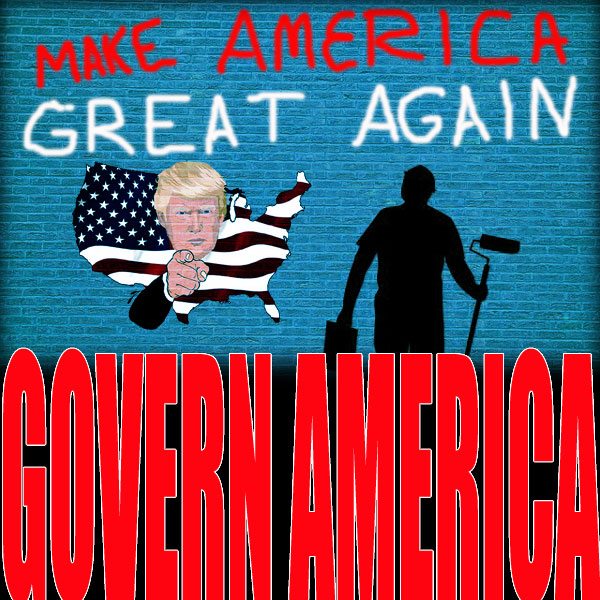 Hosts: Vicky Davis, Darren Weeks
Vicky's Websites: thetechnocratictyranny.com, channelingreality.com
TEPCO prepares to dump more radioactive water into the Pacific from the Fukushima #1 plant, as high levels of radiation continue. Officials in Hawaii have changed their story, again, regarding the incoming ballistic missile false alert. Detroit launches a scheme to suck local businesses into the Homeland Security intelligence fusion centers. FBI being integrated into the intelligentsia. The U.S. "60 percent effective" missile defense system fails another test. Have we become a nation of amateurs? We examine the hype and substance of the FISA memo, which was declassified and released. Why did Congress wait to release the memo until after they reauthorized the Foreign Intelligence Surveillance Court? The fraud of the FISA court system. Is Trump considering a false flag "major event" to unite the people of America behind his agenda? We parse a troubling statement from the president. Funny business continues in the Las Vegas Mandalay Bay shooting case. We have analysis of President Trump's State of the Union address and take several phone calls on various topics.
DIRECT DOWNLOAD LINK
(To download, right-click, choose "save file as" or "save target as")
Or use the embedded player below to listen.

Show Notes

Note: Original links may degrade over time. May include items we didn't get to during the show.

CREDITS
Imaging EFX by Kenny's Voice, Licenced Under CC-BY 3.0
Govern America jingle by Music Radio Creative
• Open - Base Up
• Open - Back to School Dance
• Hillary's Walk in the Woods —Artist Unknown (freepd.com / givelifebacktomusic.com)
• Frostbitten Sunrise —TeknoAxe
• Dragonfly —Brian Boyko (freepd.com)
• Albino —Brian Boyko (freepd.com)
• News Sting —Kevin MacLeod (incompetech.com)
• Future Revelations —TeknoAxe
• Connection —Brian Boyko (freepd.com)
• MC Ballad A —Frank Nora (mcs.franknora.com)
• Gasoline Diaries part 2 —TeknoAxe
• Bed Soft Moo Ving —Big Fish, licensed to Coalition to Govern America, LLC via Music Radio Creative
VICKY'S LINKS
Russian writer for New York Times talking about Putin's Russia
https://www.c-span.org/video/?440546-1/russia-experts-discuss-president-putin-russian-elections
Corporate Coup - timeline
http://thetechnocratictyranny.com/corruption/corporate-coup-timeline/
Video of Jake Morphonios talking about the ammunition seller and the link to the ATF
https://www.youtube.com/watch?v=b0r7gGG42Sk
James Comey speaking at the Intelligence & Security Summit, where he said that Baginski & Mueller made the decision to include the FBI into the intelligence network.
https://www.c-span.org/video/?321596-2/fbi-director-james-comey-intelligence-summit
DUCK AND COVER

Regulator urges Tepco to release treated radioactive water from damaged Fukushima No. 1 nuclear plant into the sea
https://www.japantimes.co.jp/news/2018/01/11/national/regulator-urges-tepco-release-treated-radioactive-water-damaged-fukushima-no-1-nuclear-plant-sea/

High radiation detected at Fukushima plant
https://www3.nhk.or.jp/nhkworld/en/news/20180201_40/

The Latest: Worker who sent missile alert had past issues
https://apnews.com/4b97e6b961274f22916c0157072a262d

CNN Sends Out Multiple Push Alerts About Firing Of Person Who Sent Out False Hawaii Missile Alert
http://philadelphia.cbslocal.com/2018/01/30/cnn-hawaii-missile-push-alert/


FCC Reviews Emergency Alert System
https://www.c-span.org/video/?440449-1/fcc-reviews-emergency-alert-system
Another US antiballistic missile test fails, officials say
http://www.foxnews.com/us/2018/01/31/another-us-antiballistic-missile-test-fails-officials-say.html

Trump says it will be hard to unify country without a 'major event'
https://www.pbs.org/newshour/politics/trump-says-it-will-be-hard-to-unify-country-without-a-major-event

Trump Hopes a Traumatic "Major Event" Isn't Needed to Unite America
http://theantimedia.org/trump-major-event-unite-america/
FISA ABUSE MEMO

Full Text of the GOP FISA Memo (pdf)
https://governamerica.com/documents/20180202-fisa-abuse-memo.pdf
HOMESCAM SECURITY
For a few thousand bucks, Detroit police will give a business higher 911 priority
https://boingboing.net/2018/01/30/for-a-few-thousand-bucks-detr.html

Project Green Light Detroit
http://www.greenlightdetroit.org/

Green Light Detroit Promotional Video
https://www.youtube.com/watch?v=jt9hMIvukfc

Search warrant document names 2nd 'person of interest' in Las Vegas shooting
https://www.reviewjournal.com/crime/shootings/search-warrant-document-names-2nd-person-of-interest-in-las-vegas-shooting/

Judge orders release of Las Vegas shooting autopsy reports; Coronor Refuses
https://www.reviewjournal.com/investigations/judge-orders-release-of-las-vegas-shooting-autopsy-reports/


STATE OF THE CONFUSION

Trump's First State of the Union Address
https://www.youtube.com/watch?v=XuJhzY87NhA

GOP Leaders Plot Amnesty in Exchange for National ID (Good article that we didn't get to talk about on the show)
https://www.thenewamerican.com/usnews/immigration/item/28093-gop-leaders-plot-amnesty-in-exchange-for-national-id