Details

Category: Radio Archives
Published on Saturday, 15 October 2016 19:23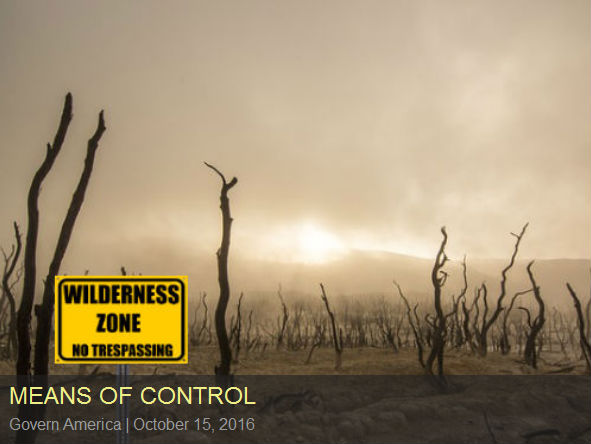 Host: Darren Weeks
Guest: Melodee Hallett
Website: givemesometruth.info
Clinton Foundation ripping off Haiti again? Hillary's tax plans and various corruptions. E-mail leaks, the NSA and open borders. Media engages in all out attack against Donald Trump. CNN caught coaching "focus group" with talking points. Hillary Clinton provided questions of Town Hall debate prior to the event? In the second hour, we are joined by councilwoman and former talk show host Melodee Hallett who provides insight into the corruption and challenges faced on a local level. Subjects discussed include planning commissions, water rights, Home Rule, the Delphi Technique, weather modification, fires that burn people off the land, beetles that kill trees, Project Bluebeam, herded cats, and more.

DIRECT DOWNLOAD LINK
(To download, right-click, choose "save file as" or "save target as")


Show Notes

Note: Original links may degrade over time. Includes a few items we didn't get to during the show.

Imaging EFX by Kenny's Voice, Licenced Under CC-BY 3.0
Select instrumental bumps copyright "Big Fish", licensed to Coalition to Govern America, LLC via Music Radio Creative. Other instrumental bumps in the public domain.
CLINTON CORRUPTION
In Haiti, a Factory Where Big Money, State Department and the Clintons Meet
http://abcnews.go.com/Politics/haiti-factory-big-money-state-department-clintons-meet/story?id=42729714

How Hillary's State Dept. Gave Special Attention to 'Friends of Bill' After Haiti Quake
http://abcnews.go.com/Politics/fobs-hillarys-state-dept-gave-special-attention-friends/story?id=42615379


Haitians fear Clintons will 'scam' them again
http://wnd.com/2016/10/haitians-fear-clintons-will-scam-them-again/

ABC News Devastating Report On Clinton Corruption In Haiti; Leaked Emails Showed Friends of Bill Clinton Received 'Special Attention' from State Dept.
https://www.youtube.com/watch?v=3MOFDbPLJus

Haitians are urging people not to give money to American Red Cross
http://www.independent.co.uk/news/world/americas/haitians-urging-people-not-give-money-american-red-cross-how-to-help-hurricane-matthew-aid-cholera-a7352681.html


E

LECTION CHAOS & MEDIA PROPAGANDA

List of Hillary's Tax Hikes
http://www.atr.org/list-hillary-tax-hikes

Debate Poll Results
https://twitter.com/GovernAmerica/status/785309638317207552?ref_src=twsrc%5Etfw

Moderators Show Their Bias
https://www.youtube.com/watch?v=N5kp3WYniRQ

TRUMP PUNKED THE PRESS: Told Reporters They Were Going to Pre-Debate Presser, Walked in on Clinton Rape Victims!
http://www.thegatewaypundit.com/2016/10/trump-punked-press-told-reporters-going-pre-debate-presser-walked-clinton-rape-victims/

Video
https://m.facebook.com/story.php?story_fbid=10157857037430725&id=153080620724&refsrc=https%3A%2F%2Fm.facebook.com%2FDonaldTrump%2Fvideos%2F10157857037430725%2F&_rdr

Broaddrick, Willey, Jones to Bill Clinton's Defenders: 'These Are Crimes,' 'Terrified' of 'Enabler' Hillary
http://www.breitbart.com/2016-presidential-race/2016/10/09/juanita-broaddrick-kathleen-willey-paula-jones-bill-clinton-sexual-assault/

Trump to Hillary: You Fear Me as Pres., Because You Know You'll Be in Jail
https://news.grabien.com/story-trump-hillary-you-fear-me-pres-because-you-know-youll-be-jai

Fox News: Clinton Calls for 'Open Trade and Open Borders' in Private, Paid Speeches
https://grabien.com/file.php?id=116807

WaPo's Balz: Leaked Emails Show Trump Right, Fact Checkers Wrong: Clinton Wants 'Open Borders'
https://news.grabien.com/story-wapos-balz-leaked-emails-show-trump-right-fact-checkers-wron

A Hillary Clinton Spokesman Just Told Donald Trump to 'Go F--k' Himself
http://fortune.com/2016/10/09/presidential-debate-hillary-clinton-spokesman-donald-trump-captain-khan/

CNN caught coaching "focus group" after debate
https://twitter.com/Cernovich/status/785330285168648192

FNC: Leaked Email Suggests Brazile Shared CNN Townhall Questions with Clinton Camp
https://grabien.com/file.php?id=117993

O'Reilly: At Least 3 Media Orgs Have 'Ordered Employees to Destroy Trump'
http://insider.foxnews.com/2016/10/10/oreilly-least-3-media-orgs-have-ordered-employees-destroy-trump

Scarborough: "We Love Working Here," But NBC Poll Showing Clinton +14 "Couldn't Have Been Cooked More"
http://www.realclearpolitics.com/video/2016/10/11/scarborough_we_love_working_here_but_nbc_poll_showing_clinton_14_couldnt_have_been_cooked_more.html

Denver CBS Station Finds Dead People Voted Repeatedly in Colorado
https://blabber.buzz/politics/conservative/31127-voter-fraud-myth-denver-cbs-station-finds-dead-people-voted-repeatedly-in-colorado

FRAUD: Elections official caught on video blasting de Blasio's ID program
http://nypost.com/2016/10/11/elections-official-caught-on-video-blasting-de-blasios-id-program/

Election Cyber-Threat Is Real; As many as one in five voters cannot cast ballots secure from threat of hacking
http://www.lifezette.com/polizette/election-cyber-threat-is-real/

Clinton camp appeared to have contacts with DOJ on email case
http://thehill.com/policy/national-security/300388-clinton-camp-appeared-to-have-contacts-with-doj-on-email-case

WikiLeaks: State Dept Coordinated Email Release With Clinton Campaign
http://dailycaller.com/2016/10/11/wikileaks-state-dept-coordinated-email-release-with-clinton-campaign/

Fox News: Leaked Email Suggest Collusion Between Clinton Camp and DOJ
https://grabien.com/story.php?id=67769

DNC hack may have been inside job – NSA whistleblower
https://www.youtube.com/watch?v=gDH1qWC8-T0

Former NSA official claims agency hacked DNC, not Russia
https://www.youtube.com/watch?v=amnSgkoa9Mc

Trump: 'I Have a Feeling that the NSA' Has Hillary's Emails
https://grabien.com/file.php?id=118147

CAUGHT ON CAMERA: Clinton Staffer Says I Could "Grab [Her] Ass" and Not Get Fired; Ripping Up Ballots is "Fine"
http://projectveritasaction.com/video/caught-camera-clinton-staffer-says-i-could-grab-her-ass-and-not-get-fired-ripping-ballots

Glenn Beck: 'It Has Crossed My Mind' to Vote for Hillary
https://news.grabien.com/story-glenn-beck-it-has-crossed-my-mind-vote-hillary

Trump as president would pose global danger - U.N. rights chief
http://uk.reuters.com/article/uk-usa-election-trump-un-idUKKCN12C0UF

10 Things We Should Be Doing Instead of Obsessing Over the 2016 Election
http://localorg.blogspot.com/2016/10/10-things-we-should-be-doing-instead-of.html