Details

Category: Radio Archives
Published on Saturday, 12 March 2016 19:44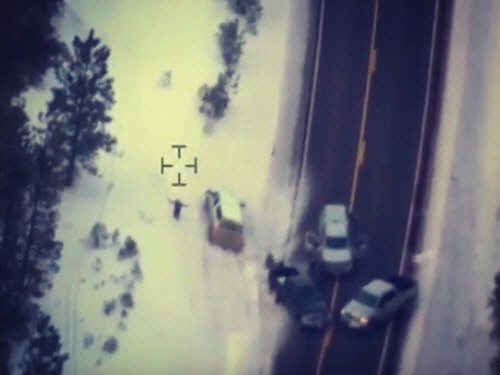 Host: Darren Weeks, Vicky Davis
Vicky's Websites: thetechnocratictyranny.com, channelingreality.com
We have analysis with audio clips of the video that was released from inside the vehicle of LaVoy Finicum, just prior to his assassination at the hands of the FBI and Oregon State Police. The technocratic agenda moves forward as the transhumanist movement comes out in force. We revisit the President's Council on Sustainable Development with the benefit of years of hindsight. We also share info a South Carolina town that has adopted the agenda — from public-private partnerships to workforce development. We take phone calls as we discuss a wide range of subjects from ObamaCare data collection to Free Trade, regionalism, Donald Trump, and the migrant / refugee / illegal immigrant situation, and more.
DIRECT DOWNLOAD LINK
(To download, right-click, choose "save file as" or "save target as")


Show Notes

Note: Original links may degrade over time. May includes a few items we didn't get to during the show.

Imaging EFX by Kenny's Voice, Licenced Under CC-BY 3.0
Shawna Cox Cell Phone Video from Inside the Truck During Ambush

Video from Inside the Truck with Video from FBI Drone
Oregon police shooting of refuge occupier justified - prosecutor
http://www.reuters.com/article/oregon-militia-idUSL1N16G1IB
FBI Agents Involved in LaVoy Finicum's Death Are Being Investigated for Misconduct
http://governamerica.com/issues/domestic-issues/homeland-security/police-state/hammond-family-prosecution/21782-fbi-agents-involved-in-lavoy-finicum-death-are-being-investigated-for-misconduct
Press Conference: Cops Attempt to Justify LaVoy Finicum's Murder
LaVoy Finicum's Wife Upset Over Shooting Justification
http://www.good4utah.com/news/local-news/lavoy-finicums-wife-upset-over-shooting-justification
LaVoy's Finicum's Widow, Jeanette Finicum Press Conference Statement
Ammon Bundy, others face new charges in Oregon standoff
http://www.wptv.com/news/national/ammon-bundy-others-face-new-charges-in-oregon-standoff

http://thewesterner.blogspot.com/2016/03/ammon-bundy-others-face-new-charges-in.html

Fourteen Additional Defendants Charged For Felony Crimes Related To 2014 Standoff In Nevada
https://www.justice.gov/usao-nv/pr/fourteen-additional-defendants-charged-felony-crimes-related-2014-standoff-nevada
'Body Hacking' Movement Rises Ahead Of Moral Answers
http://www.npr.org/sections/alltechconsidered/2016/03/10/468556420/body-hacking-movement-rises-ahead-of-moral-answers
PBS Newshour Feature Story on Greenville, SC adoption of Agenda 21
http://www.pbs.org/newshour/episode/pbs-newshour-full-episode-march-8-2016/
Government Overthrow of the People —Vicky Davis
http://thetechnocratictyranny.com/featured/government-overthrow-of-the-people/
1990 Thurmond, Dow Chemical Partnership for Wetlands Conservation (referenced by Vicky during the show)
http://channelingreality.com/Technocracy/1990_Thurmond_Dow_Chemical_Ducks_Unlimited.pdf [ARCHIVED BACKUP]
Commerce Secretary, Ron Brown — President's Council on Sustainable Development
Katie McGinty and Bruce Babbitt press conference
John Kerry Hosts Canadian PM Justin Trudeau at State Department
"The final key to the way I promote is bravado. I play to people's fantasies. People may not always think big themselves, but they can still get very excited by those who do. That's why a little hyperbole never hurts. People want to believe that something is the biggest and the greatest and the most spectacular. I call it truthful hyperbole. It's an innocent form of exaggeration — and a very effective form of promotion."
—Donald Trump, The Art of the Deal, 1987
Donald Trump Advocates Secret "Off the Record" Conversations With Press; Admits "Flexible" When It Comes to Deportation of Illegals
Donald Trump Does a Complete Flip-Flop on Deporting Illegals When It Comes to Highly-Skilled / STEM Workers