Details

Category: Radio Archives
Published on Saturday, 24 July 2021 23:42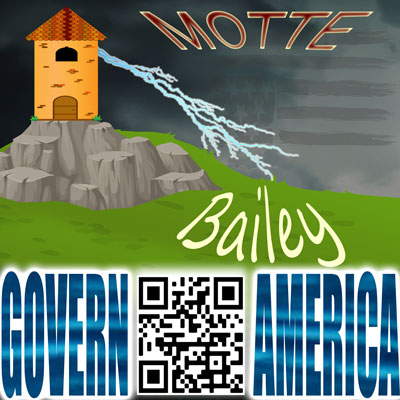 Hosts: Darren Weeks, Vicky Davis
Vicky's Websites: thetechnocratictyranny.com, channelingreality.com
It is now confirmed that the planned kidnapping of Michigan governor Gretchen Whitmer was officially a FBI plot. FBI domestic terror unit is full of sexual perverts. DOJ strike force teams to clamp down guns in major cities. The Community-Oriented Policing Services (COPS) program causes massive spike in violent crime in major cities; DC police chief speaks out. Chicago: three major shootings in one weekend. As public officials defund the police, they use tax dollars to boost private security for themselves. Bipartisan move to bring in more foreign refugees from Afghanistan. Biden's pick to run the BATF, David Chipman, is a radical anti-gunner who hates the Second Amendment. Tony Podesta, brother of Clinton campaign director John Podesta, is hired to lobby for Huawei — a communist Chinese front company. The Motte and Bailey strategy; how to recognize and derail it. CNN's Brian Stelter is not one of the "Reliable Sources" — according to his own guest. Censorship and blocking Internet free speech is only evil if a country like Cuba is doing it. There is a fungus among us! COVID passports mandated in several countries, as well as in some California bars. We look at CommonPass — standards that are being built for interoperability for the different companies building apps.
DIRECT DOWNLOAD LINK
(To download, right-click, choose "save file as" or "save target as")
Or use the embedded player below to listen.

Show Notes

Note: Original links ma degrade over time. May include items we didn't get to during the show.

CREDITS
Imaging EFX by kennysvoice, luffy, frankum, InspectorJ, burninvernon, cormi, Udopohlmann, dkmedic, guitarguy1985, blupon73, qubodup, hello_flowers, vlammenos, 2school4kool, Dragout, and jmayoff via freesound.org. Licenced Under CC-BY 3.0
Govern America jingle and other imaging by Music Radio Creative.
LIVE STREAMED & SHOW MUSIC:
» Preshow & Throughout
• Waypoint H —TeknoAXE (teknoaxe.com)
• "Blinking Lights" Govern America Jingle —Music Radio Creative
• Open music for all three hours —TeknoAXE (teknoaxe.com)

» Hour 1
• Asking Questions —Rafael Krux (freepd.com)
• Brittle Picks —TeknoAXE (teknoaxe.com)
• You Cant Dodge a Laser Chillstep Remix —TeknoAXE (teknoaxe.com )
» Hour 2
• The Enemy —Alexander Nakarada (freepd.com)
• Basic Wobblefest —TeknoAXE (teknoaxe.com)
• Painted Indigo —TeknoAXE (teknoaxe.com)
» Hour 3
• Brighter Sun —Manny the Martyr (freepd.com)
• Kings Trailer —Rafael Krux (freepd.com)
• Bed Soft Moo Ving —Big Fish, licensed to Coalition to Govern America, LLC via Music Radio Creative
NOTES FROM VICKY DAVIS

The Presidency Project
https://www.presidency.ucsb.edu/

HOMELAND SECURITY
Video by Darren Weeks, live-streamed on Periscope, proving that the Michigan capitol was NOT "stormed" on April 30, 2020. We formed an orderly line, were allowed in, walked past state police officers who took our temperature and said, "you're all set". This video documentation is absolute proof that the Democrats, the media, and anyone else, are lying when they say the people who attended the "Revolution2" protest in Lansing, Michigan that day "stormed the capitol with guns". It simply isn't true.


Buzzfeed: Watching the Watchmen
"An examination of the case by BuzzFeed News also reveals that some of those informants, acting under the direction of the FBI, played a far larger role than has previously been reported. ... The extent of their involvement raises questions as to whether there would have even been a conspiracy without them."
https://www.buzzfeednews.com/article/kenbensinger/michigan-kidnapping-gretchen-whitmer-fbi-informant

Govern America | October 10, 2020 | The Law of the Clerk
(Show where we talked about the alleged "plot" to kidnap Gov. Whitmer)
https://governamerica.com/radio/radio-archives/22379-govern-america-october-10-2020-the-law-of-the-clerk

FBI agent at center of Whitmer kidnap probe assaulted wife after swingers' party, authorities say
https://www.detroitnews.com/story/news/local/detroit-city/2021/07/21/records-fbi-agent-assaulted-wife-swingers-party-gretchen-whitmer-terror-plot/8041014002/
FBI "Domestic Terrorism" Unit Is Composed Of Reckless Sexual Predators Who Keep Rainbow Dildos In Their Office and Show Up To Work Drunk, Explosive New Lawsuit Alleges
https://national-justice.com/fbi-domestic-terrorism-unit-composed-sexual-predators-who-keep-rainbow-dildos-their-office-and-show
DC Police Chief Press Conference After Shootings
https://video.foxnews.com/v/6264932907001#sp=show-clips

Biden's Anti-Gun ATF Pick David Chipman Will Undermine Industry Cooperation
https://www.zerohedge.com/political/bidens-anti-gun-atf-pick-david-chipman-will-undermine-industry-cooperation?utm_source=pocket_mylist

Mark Steyn: Tony Podesta Goes to Work for Huawei
https://www.youtube.com/watch?v=VsNI0fktF7Q

Obama 2008: We Need a Civilian National Security Force That is Just as Strong, Powerful, and Well-Funded as the Military
https://www.youtube.com/watch?v=Tt2yGzHfy7s

MINISTRY OF TRUTH
Cuba's internet cutoff: A go-to tactic to suppress dissent
https://apnews.com/article/business-technology-cuba-ca1ae7975e04481e8cbd56d62a7fb30e
ARCHIVED COPIES: https://archive.fo/https://apnews.com/article/business-technology-cuba-ca1ae7975e04481e8cbd56d62a7fb30e

Michael Wolff Roasts Brian Stelter on CNN's "Reliable Sources"
https://www.youtube.com/watch?v=EUrW1eoj57Y

Motte and Bailey Discussion
https://www.youtube.com/watch?v=_kiLJQGft_8

Propaganda Song: Come on Vaccine
https://www.youtube.com/watch?v=kLsD5DtTrUg

Propaganda Song: "Vaccines a Miracle from Science; Need Everyone's Compliance..."
https://twitter.com/pandemichoax21/status/1405597905361293316
COVID CHAOS