Details

Category: Radio Archives
Published on Saturday, 07 December 2019 22:09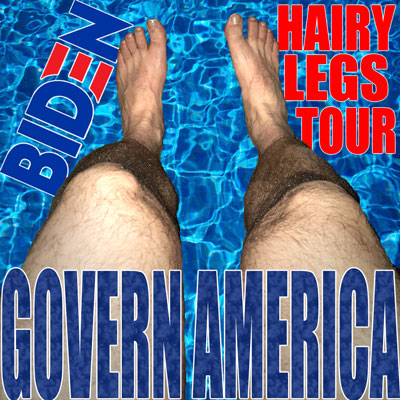 Hosts: Darren Weeks, Vicky Davis
Vicky's Websites: thetechnocratictyranny.com, channelingreality.com
House Speaker, Nancy Pelosi, invokes the founders as she gives the green light on articles of impeachment. As most consider a Senate conviction of the president a long shot, we'll run through the numbers, and explore a couple of scenarios where it could easily happen. On this anniversary of Pearl Harbor, we revisit the evidence that the Americanization of WWII was a pre-planned, pre-orchestrated event. The role of religions merging into Gaia worship. For now, pets serve as a substitute for having children, fitting with the UN depopulation agenda. But will we be allowed to own pets when Agenda 21 is fully implemented? Election 2020 update as Kamala Harris is out. Creepy Joe Biden has his legs hairs touched by kids. We revisit the New Order of the Barbarians and the Constitution for the Newstates of America. Updates on the migration agenda, and refugees. Also, a bipartisan effort is afoot to bypass the backlogged EB-5 visa program and continue flooding America with communist Chinese "investors". Trump ponders thousands more troops for the Middle East. Phone calls.
DIRECT DOWNLOAD LINK
(To download, right-click, choose "save file as" or "save target as")
Or use the embedded player below to listen.

Show Notes

Note: Original links may degrade over time. May include items we didn't get to during the show.

CREDITS
Imaging EFX by kennysvoice, luffy, frankum, InspectorJ, burninvernon, cormi, Udopohlmann, dkmedic, guitarguy1985, blupon73, qubodup, hello_flowers, vlammenos, 2school4kool, Dragout, and jmayoff via freesound.org. Licenced Under CC-BY 3.0
Govern America jingle and other imaging by Music Radio Creative.
PRE-SHOW LIVE STREAMED & SHOW MUSIC:
• Drifting Away from the World —TeknoAXE (teknoaxe.com)
• Break in the Clouds —TeknoAXE (teknoaxe.com)
• Stepping Along the Sky Redux —TeknoAXE (teknoaxe.com)
• "Blinking Lights" Govern America Jingle —Music Radio Creative
• Open Music —TeknoAXE (teknoaxe.com)
• Hillary's Walk in the Woods —Artist Unknown (freepd.com / givelifebacktomusic.com)
• Pulse —Kevin MacLeod(incompetech.com)
• Dragonfly —Brian Boyko (freepd.com)
• Albino —Brian Boyko (freepd.com)
• Future Revelations —TeknoAxe
• Connection —Brian Boyko (freepd.com)
• MC Ballad A —Frank Nora (mcs.franknora.com)
• Gasoline Diaries part 2 —TeknoAxe
• Bed Soft Moo Ving —Big Fish, licensed to Coalition to Govern America, LLC via Music Radio Creative
WAGING 'PEACE'
FDR: "A date which will live in infamy ..."
https://www.youtube.com/watch?v=iElllj4mS70

Communique from Turner to Stark, July 19, 1941
http://www.sweetliberty.org/issues/wars/turner.htm
Pearl Harbor: Mother of All Conspiracies
http://www.sweetliberty.org/issues/wars/pearlharbor.htm
Trump May Send Another 14,000 Troops To Middle East To "Deter" Iran
https://www.zerohedge.com/energy/trump-may-send-another-14000-troops-middle-east-deter-iran
ELECTION 2020
Biden on Roaches, Harry Legs, Children Jumping on His Lap
https://www.youtube.com/watch?v=oihV9yrZRHg
IMPEACHMENT
Pelosi Impeachment Announcement
https://www.youtube.com/watch?v=ePwpKYDi-h8

Pelosi Triggered over James Rosen's "Hate" Question
https://news.grabien.com/story-pelosi-explodes-james-rosen-catholic-i-resent-your-using-wor

Impeachment Inquiry Hearing 12/4/2019
https://www.c-span.org/video/?466833-1/hearing-constitutional-framework-impeachment
MIGRATION
Impeachment: The Issue is not the Issue —Vicky Davis
https://thetechnocratictyranny.com/united-nations/impeachment-the-issue-is-not-the-issue/
House Passes Bill Opening Backdoor Immigration Route for Wealthy Chinese
https://www.breitbart.com/politics/2019/12/06/house-passes-bill-opening-backdoor-immigration-route-for-wealthy-chinese/
SHADOW GOVERNMENT
The New Order of the Barbarians: An Insider Spills the Beans
https://governamerica.com/issues/spooks/794-the-new-order-of-the-barbarians-an-insider-spills-the-beans

Proposed Constitution for the Newstates of America
http://www.sweetliberty.org/issues/concon/newstates.htm