Details

Category: Radio Archives
Published on Saturday, 01 July 2017 18:26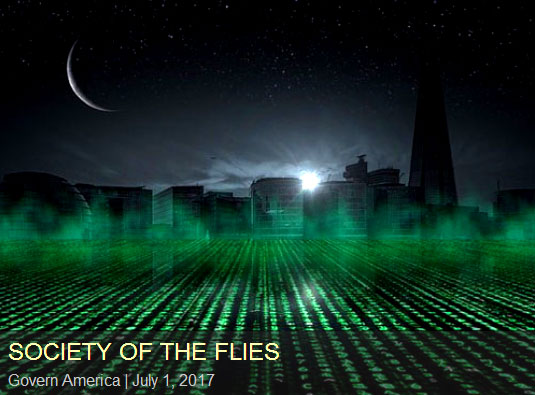 Hosts: Vicky Davis, Darren Weeks
Vicky's Websites: thetechnocratictyranny.com, channelingreality.com, tvoinews.net
More signs that people are losing control of technology. CNN is losing control of its false narrative. China's People's Liberation Army continues to make huge advances while threatening its neighbors. We dive deep on politicians and business people who are selling us out. Fora are being facilitated by the Trump administration where business leaders are being wooed to outsource and invest in India. We have audio from the meetings. Also, privatization of our infrastructure also continues under the Trump administration, as it did with past presidents. Elaine Chao testifies before Congress about selling American assets. Will the financial crisis in Illinois and other states encourage the privatization process? FBI agent busted for LaVoy Finicum murder cover-up. An update on the Koch brothers Con Con efforts. Hawaii passes a bill for a universal income, and more.
DIRECT DOWNLOAD LINK
(To download, right-click, choose "save file as" or "save target as")


Show Notes

Note: Original links may degrade over time. May include items we didn't get to during the show.

Imaging EFX by Kenny's Voice, Licenced Under CC-BY 3.0
Select instrumental bumps copyright "Big Fish", licensed to Coalition to Govern America, LLC via Music Radio Creative.
Special thanks to Kevin MacLeod of incompetech.com and to Matt at teknoaxe.com for their outstanding work in additional bumper music selections.
VICKY'S NOTES
NCEE Pyramid Diagram (It's in this report by the National Center on Education and the Economy - page 8)
http://www.channelingreality.com/Education/SCANS/ToughChoices_EXECSUM.pdf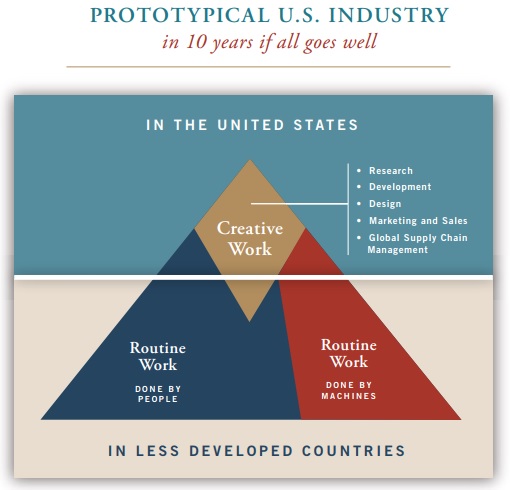 UNSETTLING UPDATES
FBI Agent Indicted for Lying About the Killing of Lavoy Finicum
http://thefreethoughtproject.com/breaking-fbi-agent-indicted-finicum/

Koch Convention to Rewrite Constitution Runs Into Roadblocks
http://www.exposedbycmd.org/2017/06/12/koch-convention-rewrite-constitution-roadblocks/

Hawaii Becomes the First State to Pass a Bill in Support of Universal Basic Income
https://futurism.com/hawaii-becomes-the-first-state-to-pass-a-bill-in-support-of-universal-basic-income/

McDonalds Is Replacing 2,500 Human Cashiers With Digital Kiosks: Here Is Its Math
http://www.zerohedge.com/news/2017-06-23/mcdonalds-replacing-2500-human-cashiers-digital-kiosks-here-its-math

Amazon to Slash Jobs at Whole Foods, Dump Cashiers, Switch to Cheaper Products in Price War with Wal-Mart
http://wolfstreet.com/2017/06/19/amazon-cut-jobs-whole-foods-cashiers-get-cheaper-products-price-war-with-walmart/


MOST-TRUSTED NAME IN FAKE NEWS
CNN "Journalists" Resign: Latest Example of Media Recklessness on the Russia Threat
https://theintercept.com/2017/06/27/cnn-journalists-resign-latest-example-of-media-recklessness-on-the-russia-threat/

CNN faced $100M lawsuit over botched Russia story
http://nypost.com/2017/06/27/cnn-staffers-didnt-resign-over-retracted-story-they-got-fired/

CNN Executive Editor Demands To Review All Future Russia-Related Stories..."No Exceptions"
http://www.zerohedge.com/news/2017-06-25/top-cnn-editor-demands-review-all-future-russia-stories-after-embarrassing-screwup

Project Veritas: American Pravda — CNN
http://www.veritaslive.com/06-26-2017/americanpravdacnn.html

American Pravda: CNN Producer Says Russia Narrative is "Bullshit"
https://www.youtube.com/watch?v=jdP8TiKY8dE

Van Jones Calls Russia Narrative a "Nothing Burger"
https://www.youtube.com/watch?v=l2G360HrSAs

CNN Uses Elmo for Refugee Propaganda
http://www.dailywire.com/news/18034/new-low-cnn-uses-sesame-streets-elmo-attack-trumps-john-nolte
https://www.youtube.com/watch?v=hzEG9HiPo1U


CHINA THREAT

China launches new generation 10,000-ton missile destroyer in Shanghai
https://www.rt.com/news/394421-china-new-missile-destroyer/

Narendra Modi in Washington, DC: China steps up attack against India on multiple grounds
http://www.firstpost.com/india/narendra-modi-in-washington-dc-china-steps-up-attack-against-india-on-multiple-grounds-3750269.html


AMERICA FOR SALE

Lockheed Martin, Tata Announce F-16 India Partnership
http://news.lockheedmartin.com/2017-06-19-Lockheed-Martin-Tata-Announce-F-16-India-Partnership

Hudson Institute Forum on U.S.-India Relations
https://www.c-span.org/video/?430444-1/forum-focuses-state-usindia-relations

GE opens global Digital Hub in India to accelerate digital transformation for industry
http://www.genewsroom.com/press-releases/ge-opens-global-digital-hub-india-accelerate-digital-transformation-industry-283477

GE opens biggest digital hub in India
http://www.computerweekly.com/news/450403901/GE-opens-biggest-digital-hub-in-India

GE Opens Global Digital Hub; To Create 1000 IT and Software Jobs
https://www.thequint.com/technology/2017/05/24/ge-opens-global-digital-hub-to-create-1000-it-and-software-jobs

GE Opened Global Digital Hub in Hungary in 2016
http://www.genewsroom.com/press-releases/ge-opens-global-digital-hub-hungary-283341

VP Pence Addresses U.S.-India Business Council
https://www.c-span.org/video/?430565-1/vice-president-pence-addresses-usindiabusiness-council

Trump & Indian PM Oval Office Meeting and Rose Garden Speeches
https://www.c-span.org/video/?430524-2/president-trump-indian-pm-oval-office-meeting

Elaine Chao discusses selling U.S. assets
https://www.youtube.com/watch?v=Ed_epiD0EG0

Executive Order 12803 — Infrastructure Privatization
https://governamerica.com/issues/domestic-issues/privatization-corporatism/22042-executive-order-12803-infrastructure-privatization

No Illinois Budget as Deadline Looms
http://wgntv.com/2017/06/26/no-illinois-budget-yet-as-july-1-deadline-looms/

Stuart Varney Explains Illinois Money Woes on Fox & Friends
https://www.youtube.com/watch?v=ZtB0HFV0AYU

Three states face bigger fiscal mess than Illinois
http://www.cnbc.com/2016/06/01/these-states-are-a-bigger-fiscal-mess-than-illinois.html