Details

Category: Radio Archives
Published on Sunday, 27 June 2021 01:17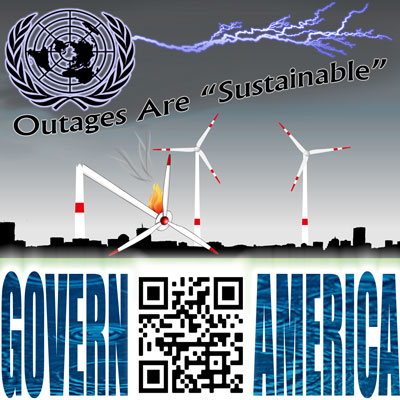 Hosts: Darren Weeks, Vicky Davis
Vicky's Websites: thetechnocratictyranny.com, channelingreality.com
Analysis of Biden's Build Back Better World Partnership (B3W). As the United States commits more inflationary dollars to build third world infrastructure, ours is crumbling at home. John Kerry and the World Economic Forum gear up for the COP26 climate conference. Establishment seizes upon Champlain condo building collapse tragedy to push climate narrative. Power generation is deliberately being retarded, as Sustainable Development pushes to increase electricity demand. Congressman Al Green calls for a reconciliation department to "atone" for past racial wrongs. Shades of South Africa's war on land owners? Mayors call for reparations for slavery. The real "privilege" that is lacking in the inner city is the nuclear family. We revisit the expatriation dialectic, the Restore America Plan, transhumanism, and more.
DIRECT DOWNLOAD LINK
(To download, right-click, choose "save file as" or "save target as")
Or use the embedded player below to listen.

Show Notes

Note: Original links ma degrade over time. May include items we didn't get to during the show.

CREDITS
Imaging EFX by kennysvoice, luffy, frankum, InspectorJ, burninvernon, cormi, Udopohlmann, dkmedic, guitarguy1985, blupon73, qubodup, hello_flowers, vlammenos, 2school4kool, Dragout, and jmayoff via freesound.org. Licenced Under CC-BY 3.0
Govern America jingle and other imaging by Music Radio Creative.
LIVE STREAMED & SHOW MUSIC:
» Preshow & Throughout
• Waypoint H —TeknoAXE (teknoaxe.com)
• "Blinking Lights" Govern America Jingle —Music Radio Creative
• Open music for all three hours —TeknoAXE (teknoaxe.com)

» Hour 1
• Asking Questions —Rafael Krux (freepd.com)
• Brittle Picks —TeknoAXE (teknoaxe.com)
• You Cant Dodge a Laser Chillstep Remix —TeknoAXE (teknoaxe.com )
» Hour 2
• The Enemy —Alexander Nakarada (freepd.com)
• Basic Wobblefest —TeknoAXE (teknoaxe.com)
• Painted Indigo —TeknoAXE (teknoaxe.com)
» Hour 3
• Brighter Sun —Manny the Martyr (freepd.com)
• Kings Trailer —Rafael Krux (freepd.com)
• Bed Soft Moo Ving —Big Fish, licensed to Coalition to Govern America, LLC via Music Radio Creative
BUILD BACK BETTER
President Biden and G7 Leaders Launch Build Back Better World (B3W) Partnership
https://www.whitehouse.gov/briefing-room/statements-releases/2021/06/12/fact-sheet-president-biden-and-g7-leaders-launch-build-back-better-world-b3w-partnership/

Pelosi: No infrastructure deal unless Senate passes bill of liberal priorities
https://www.washingtontimes.com/news/2021/jun/24/pelosi-no-infrastructure-deal-unless-second-bill-l/

Rep. Al Green on C-Span's Washington Journal
https://www.c-span.org/video/?512851-4/washington-journal-representative-al-green-discusses-texas-voting-laws-border-security&event=512851

South Africa's Truth and Reconciliation Commission
https://www.justice.gov.za/trc/

Sea level rise due to climate change eyed as contributing factor in Miami-area building collapse
https://news.yahoo.com/sea-level-rise-due-to-climate-change-eyed-as-contributing-factor-in-miami-building-collapse-172145539.html

Infrastructure Deal Tests Whether Bipartisanship Can Survive
https://www.wsj.com/articles/infrastructure-deal-tests-whether-bipartisanship-can-survive-11624572637

Calls to add 'climate change' to death certificates – New study demands 'climate change' be added as 'pre-existing condition'
https://www.climatedepot.com/2020/05/21/calls-to-add-climate-change-to-death-certificates-new-study-demands-climate-change-be-added-as-pre-existing-condition/

Biden's Infrastructure Plan Calls for Highway Removal
https://www.wsj.com/video/why-bidens-infrastructure-plan-calls-for-highway-teardowns/87C777B1-AFEF-4010-8895-347A0B79BEE7.html

John Kerry climate alarmism at the World Economic Forum
https://www.youtube.com/watch?v=Axp9GGZbUYk

It's time to make clean energy investment in emerging and developing economies a top global priority
https://www.iea.org/news/it-s-time-to-make-clean-energy-investment-in-emerging-and-developing-economies-a-top-global-priority

What is 'nature positive' and why is it the key to our future?
https://www.weforum.org/agenda/2021/06/what-is-nature-positive-and-why-is-it-the-key-to-our-future/

EXPATRIATION
The Restore America Plan (T.R.A.P.)
https://governamerica.com/opinion/roger-mundy/796-the-restore-america-plan-t-r-a-p
The Expatriation Dialectic
https://governamerica.com/opinion/roger-mundy/13817-the-expatriation-dialectic
DIVIDE & CONQUER