Details

Category: Radio Archives
Published on Saturday, 30 September 2017 23:01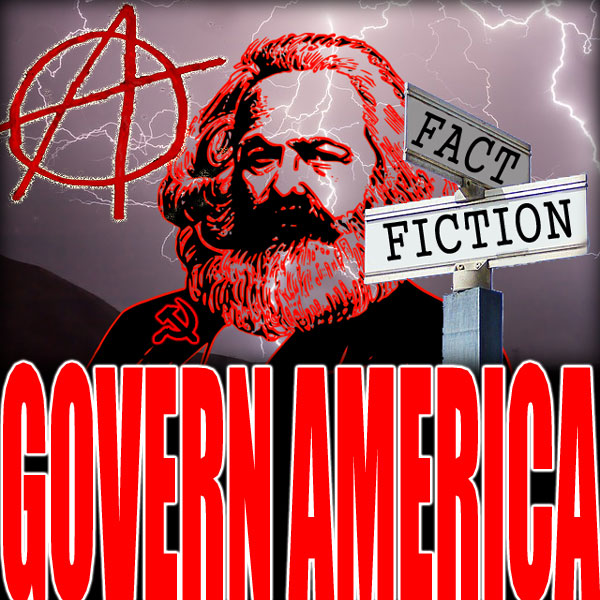 Hosts: Vicky Davis, Darren Weeks
Vicky's Websites: thetechnocratictyranny.com, channelingreality.com, tvoinews.net
Subversives shut down California Highway 101 and announce their plot to overthrow the government, starting on November 4th. We examine who is behind the organization and who is funding them. What is their ultimate goals? We talk about the role of foundations and tax-exempt 501(c)3 organizations and their detriment to the country. Why do so many elitists have addresses with the number 666 in them? Paganism, tribalism, Luciferianism, and syndicalism. Who wants to buy a book from Lucifer's publishing company? Deep state war, the decline of diplomacy, Russians and the weaponization of technology. Do we have a new cold war? Controlled opposition and open borders. Restrictions on travel, and the collection of data. The blurring of reality with fictional events is ratcheted up anew. ISIS hijacks a commercial airliner — or do they? Gorbachev groomed by the State Department, the fraud of the Soviet collapse, and phone calls.
DIRECT DOWNLOAD LINK
(To download, right-click, choose "save file as" or "save target as")


Show Notes

Note: Original links may degrade over time. May include items we didn't get to during the show.

Imaging EFX by Kenny's Voice, Licenced Under CC-BY 3.0
Select instrumental bumps copyright "Big Fish", licensed to Coalition to Govern America, LLC via Music Radio Creative.
Special thanks to Kevin MacLeod of incompetech.com and to Matt at teknoaxe.com for their outstanding work in additional bumper music selections.
VICKY'S LINK
The Invisible Fist: Military in the Context of Everything Else
http://tvoinews.net/corruption/the-invisible-fist-military-in-the-context-of-everything-else/
DIRT BAG OF THE WEEK
Jesse Ventura: Open Our Borders So Mexicans Can Do Clean up After Hurricanes
https://news.grabien.com/story-jesse-ventura-open-our-borders-so-mexicans-can-do-clean-afte


Feds Collect Record Taxes Through August; Still Run $673.7B Deficit
https://www.cnsnews.com/news/article/terence-p-jeffrey/feds-collect-record-taxes-through-august-still-run-6737b-deficit


"SHELTER IN PLACE, SLAVE!"
California lawmaker wants to ban gas car sales after 2040
http://www.sacbee.com/news/politics-government/capitol-alert/article176030626.html


TSA facial biometric body scanners and government watchlists being used in train stations
https://massprivatei.blogspot.com/2017/08/tsa-facial-biometric-body-scanners-and.html


U.S. Helps Philippine Commandos Storm Plane in ISIS Hijack Simulation, But Didn't Tell Passengers It Was Just a Drill
http://www.newsweek.com/us-helps-philippines-storm-plane-isis-hijack-simulation-passengers-671056


PURPLE REVOLUTION
Subversive Groups Blocks California Highway 101
https://www.youtube.com/watch?v=ktrh9sJPGDI


Refuse Fascism Calls for Revolution
https://refusefascism.org/2017/08/06/this-nightmare-must-end-the-trumppence-regime-must-go/


Alliance for Global Justice 2015 Form 990
https://governamerica.com/documents/afgj-2015-form990.pdf


THE RUSSIANS ARE COMING!
Justice Dept asks Facebook for private info from anti-Trump groups in warrants
http://thehill.com/blogs/blog-briefing-room/news/353043-trump-admin-targets-private-facebook-info-in-warrants?amp


State Department Press Briefing, September 28, 2017 (High Level Dialogues With Commie Chinese)
Strobe Talbot on the Death of Diplomacy
https://www.c-span.org/video/?434354-1/newsmakers-strobe-talbott
"TAKING A KNEE"

Defense Dept. paid NFL millions of taxpayer dollars to salute troops
http://www.pbs.org/newshour/rundown/defense-department-paid-5-4-million-nfl-honor-troops/


Which NFL teams got your federal tax dollars?
http://www.nj.com/politics/index.ssf/2015/05/which_nfl_teams_are_getting_your_federal_tax_dolla.html


Annual Homeland Security Threat Assessment
https://www.c-span.org/video/?434411-1/senior-officials-testify-homeland-security-threats


THE SPIRTUAL SWAMP

The Controversy of Zion —Douglas Reed
http://controversyofzion.info/Controversybook/index.htm


Satanic Fashion Show Inside a Church at London Fashion Week —Vigilant Citizen
https://vigilantcitizen.com/latestnews/satanic-fashion-show-inside-church-london-fashion-week/