Details

Category: Darren Weeks
Published on Saturday, 10 November 2018 03:11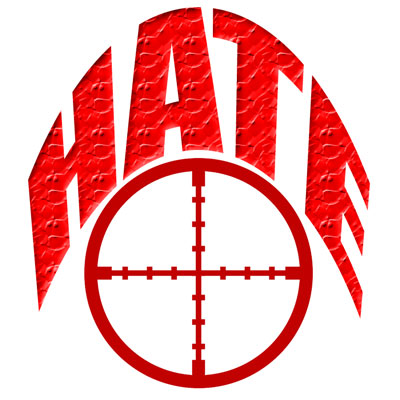 Darren Weeks
Coalition to Govern America
November 10, 2018
Written in the aftermath of the Tree of Life synagogue shooting in Pittsburgh, Zero Hedge — a website wildly popular with patriots and conservatives — ran a story, breaking down the states with the most so-called "hate groups".
The story, which was authored by the umbrella pseudonym Tyler Durden, cited statistics from the Southern Poverty Law Center, as well as the Anti-Defamation League — two organizations which have long been staunch enemies of conservatives and patriots, unfairly targeting them for inclusion on its list of "hate" organizations and individuals.
In the case of at least one organization included on the list, the SPLC's "hate" designation resulted in violent consequences as a gunman entered the lobby of the Family Research Council and fired off multiple rounds, injuring a building security guard. The gunman commented to the FBI that he had acquired his targets from the SPLC's hate map, and that he intended to "kill as many as possible", according to court testimony cited by the Washington Examiner at the time.
The SPLC has come under fire in recent years due to its lumping more mainstream conservative organizations, such as the Family Research Council, in with pro neo-Nazi and KKK groups. The SPLC has seemingly broadened its scope of "hate" entities to include virtually anyone with a traditional conservative / Christian worldview, or virtually anyone with an aversion to allowing illegal aliens to flood, unchecked, into the country. The organization's influence is especially troubling as it partners with law enforcement, government agencies, payment gateways such as Paypal, and social media companies who use them as an authoritative source on "hate crimes" and "hate speech", and as justification for censorship of conservative and alternative viewpoints on their platforms.
However, with the increased influence has also come a small degree of increased scrutiny. So wide has the SPLC cast its net of "hate", that even some on the left are beginning to question the organization's judgement and credibility. Even the ultra-liberal Washington Post — certainly no friend to conservatives, Christians, or patriot and militia groups — recently ran a story questioning the fairness of the SPLC's "hate" labels. Writing for the Post, David Montgomery says,
For decades, the hate list was a golden seal of disapproval, considered nonpartisan enough to be heeded by government agencies, police departments, corporations and journalists. But in recent years, as the list has swept up an increasing number of conservative activists — mostly in the anti-LGBT, anti-immigrant and anti-Muslim categories — those conservatives have been fighting back. Boykin, of the FRC, recently sent a letter to about 100 media outlets (including The Washington Post) and corporate donors on behalf of four dozen groups and individuals "who have been targeted, defamed, or otherwise harmed" by the SPLC, warning that the hate list is no longer to be trusted. Mathew Staver, chairman of the Christian legal advocacy group Liberty Counsel, told me 60 organizations are interested in suing the SPLC.

There are signs the campaign is having an impact. Last year GuideStar, a widely consulted directory of charitable organizations, flagged 46 charities that were listed by the SPLC as hate groups. Within months, under pressure from critics, GuideStar announced it was removing the flags. The FBI has worked with the SPLC in the past on outreach programs, but Attorney General Jeff Sessions has signaled a very different attitude. At a meeting of the Alliance Defending Freedom in August, Sessions said, "You are not a hate group," and condemned the SPLC for using the label "to bully and to intimidate groups like yours which fight for religious freedom."

Along the way, the SPLC undermined its own credibility with a couple of blunders. In 2015, it apologized for listing Ben Carson as an extremist (though not on the hate list), saying the characterization was inaccurate. Then, this past June, the group paid $3.4 million to Muslim activist Maajid Nawaz and his Quilliam organization to settle a threatened lawsuit. The SPLC had listed them in a "Field Guide to Anti-Muslim Extremists" (again, not on the main hate list). The SPLC apologized for misunderstanding Nawaz's work to counter Islamist extremism.
Given the SPLC and ADL's tarnished backgrounds and questionable motives, why would Zero Hedge cite those two organizations as credible authorities when it comes to statistics on the number of so-called "hate groups" per state? But that is exactly what Zero Hedge did in a November 9, 2018 article entitled, "These Are The States With The Most Hate Groups".
Quoting from the article, (quoted links are from the original text)
Eleven people were killed, and several others were injured during Saturday morning service when a gunman opened fire on congregants.

While horrific, it was by no means a one-off, as Statista's Sarah Feldman explains, in 2017, the Anti-Defamation Leagues recorded a 57 percent increase year-over-year in anti-Semitic hate crimes.

Jews are the largest target of religiously motivated hate crimes in the United States.

Hate crimes in the United States are on the rise generally. The Southern Poverty Law Center has uncovered 953 registered hate groups across the United States.
This writer has long been an admirer of the Zero Hedge website. We've thought so highly of them, that we've long included their RSS feed in our news aggregations. Zero Hedge covers a wide variety of financial trends and other important news items that appeal to Americans who are awake to the new world order agenda.
However, their recent citing of the ADL and SPLC is especially worrying, as it aligns them more with the establishment, in recognizing these groups as legitimate and credible authorities instead of biased ideologues that are pushing an anti-conservative, anti-traditional family, and anti-patriot agenda. It makes us wonder whether this represents a seismic shift in editorial policy.
I reached out via Twitter for comment prior to writing this story. It is our hope that the article was an oversight, perhaps posted by a new staffer, an intern, or someone else unfamiliar with the issues and agendas of the ADL and SPLC. As of yet, we have not heard back from anyone at Zero Hedge with any explanation.