Details

Category: Guns Save Lives
Published on Monday, 17 December 2018 21:38
Darren Weeks
Coalition to Govern America
December 17, 2018
Quick action from a California jewelry shop owner's nephew thwarted a robbery attempt, and saved the owner's life.
Two men entered the Vana Watch and Jewelry store in South Pasadena, California on Friday, December 14th, 2018, at around 10:54am. Owner Jean Boujekian said he became nervous as the men lurked about, seemingly not knowing anything about jewelry. The men hovered over a display case full of Rolex watches. Boujekian said he came out from behind the display case onto the sales floor.
Suddenly, one of the men can be seen on the store's video surveillance camera pulling out a knife and attempting to stab Boujekian, who grabs the man's arm and begins to struggle with him.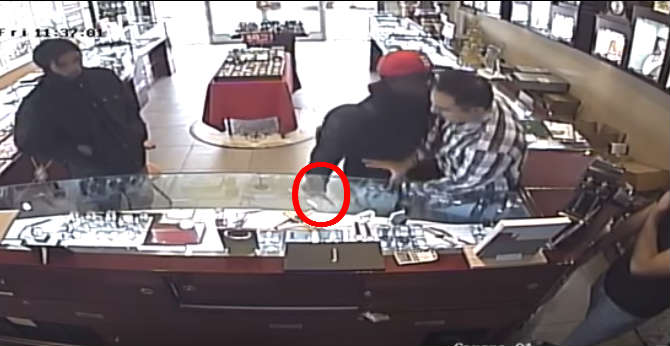 "Probably the scariest thing — everything slowed down and your adrenaline is pumping. Everything slowed down. It felt like an eternity, but when you look at the video you see it happened very fast."
The struggle was short-lived, because Boujekian's nephew — who was still behind the counter — opened a safe, containing a handgun, and immediately aimed it at the culprits.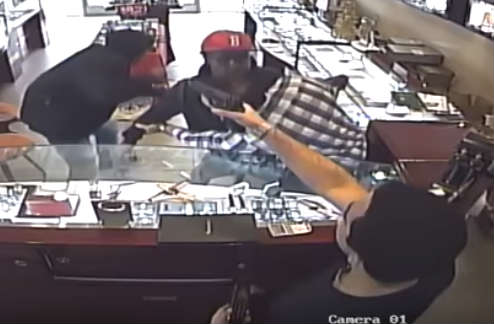 Upon seeing the gun, the would-be robbers made a quick exit and the store owners ran after them.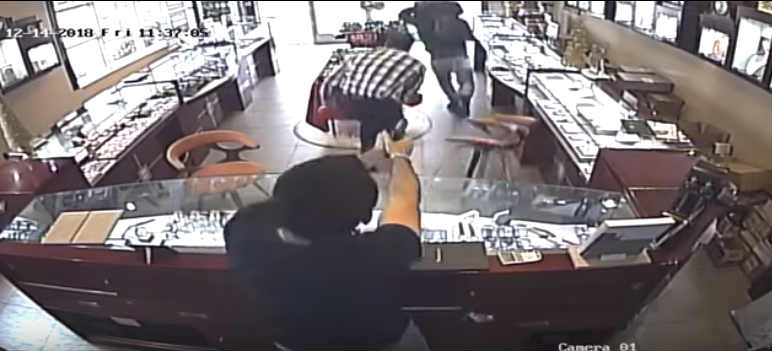 The store owners were then able to get the make and model of the car, along with the license plate number for police. The Orange County Register reported the men...
...fled in what was described as a four-door, green Chevy Malibu, California license plate 5YAC399. Police also said the car has black rims and damage to the right rear.
Because the store owners were armed, no one was hurt, and the gun didn't even have to be fired. Had the store owners not had their gun at the ready, or had "common sense gun legislation" prevented them from being able to possess a firearm, this story would undoubtedly have turned out much worse.
The entire surveillance video of the event can be seen below.