Details

Category: China Threat
Published on Friday, 21 October 2016 01:15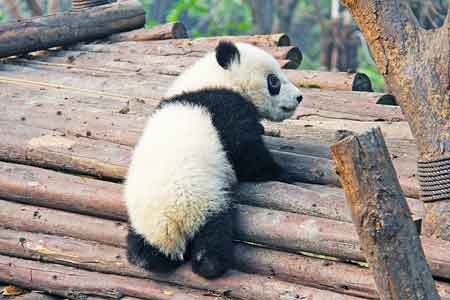 Darren Weeks
Coalition to Govern America
October 21, 2016
Adding to its long history of aiding the communist Chinese, the University of Michigan (UM) is soon to accept a $27 million grant from a Chinese firm to help them build a self-driving car research facility in The People's Republic of China. The grant from Shenzhen-based Frontt Capital Management Ltd. means the university will be aiding the Chinese with technological advances in the same way they have done in the areas of Aerospace and Defense for China's People's Liberation Army.
The UM already has their own "Mobility Transformation Center" in Ann Arbor, which includes a 16-acre mock city, complete with roads, traffic lights, buildings, and other infrastructure. "M City", as it's called, features two, three, and even four lane roads, bike lanes, tunnels, curves, and more — all in an attempt to recreate real-road experiences for the purpose of testing automatic vehicles.
The newly-announced grant will help the UM add to their Ann Arbor research facility in the form of a robotics laboratory. They will also work to perfect technology for the Chinese automobile industry so that it can be more competitive with American automobile production.
According to the Associated Press:
The funding will establish a joint research center at the university and assist the construction of a previously announced robotics laboratory and garage. It'll also provide engineering service and consulting fees for university researchers to advise the firm on design of an autonomous vehicle test facility in Shenzhen.
Crain's Detroit Business reports,
The site in Shenzhen would be developed for testing and development of connected and automated vehicles to improve safety, efficiency and sustainability in China, UM said in a news release. ... UM said it connected with Frontt due to Gov. Rick Snyder's missions trips to China to expand trade between the nations.
Govern America has chronicled the University of Michigan's cozy relationship with delegates from China, including China's Harbin Institute, the educational facility in China that trains Chinese soldiers. We have repeatedly interviewed Dr. William Kauffman, a professor and rocket propulsion expert who developed nose cone technology, some of which has been utilized by NASA.
After being approached and pressured by university officials to share his technology and expertise with delegates from Harbin, Dr. Kauffman refused on the grounds that it represented a national security threat. He was fired after taking his concerns up the chain of command at the university.
After assisting the Chinese army with perfecting rocket technology which potentially could be used against Americans some day, it seems the University of Michigan has now turned their attention toward helping the Red Chinese overcome their challenges in staying competitive, economically, with new American automotive technology.
Global Construction Review quotes UM vice-president of research, S. Jack Hu, as saying the deal is meant to save lives in China.
The Shenzhen research facility will simulate China's unique road environment and driving behaviour. "In China, there are more bicyclists and pedestrians, and shorter on-ramps, for example," Hu said.

UM's planned 140,000-square-foot Robotics Laboratory is slated to open in winter 2020.
China has long been a country where many of the people are too poor to own an automobile. Given this reality, one wonders who benefits from Chinese research into autonomous vehicles? What purpose does it serve, if it isn't to further crush the American automobile industry? It seems our universities are, once again, serving as willing instruments toward our nation's demise.
Meanwhile, China continues to form alliances, building its power base in Asia. In a major coup for the PRC, Philippine President Rodrigo Duterte announced a "separation" from the United States, saying his nation had "realigned with China" and had agreed to settle their differences through talks. Duterte then declared, "Both in military, not maybe social, but economics also. America has lost." He further expanded, "America does not control our lives. Enough bullshit. How can you be the most powerful industrial country when you owe China and you are not paying it?"
State Department spokesman John Kirby called Duterte's comments "baffling" and said diplomats would reach out and seek clarification on the matter. It seems, however, the U.S. continues to be baffled on many fronts, when it comes to foreign and domestic policy.
Even as China works to take advantage of American expertise in the area of technology for industry and military purposes, it is working to heal old wounds and build alliances.
It also continues to manipulate its currency. The Yuan has fallen to the lowest level since September 2010, in what Tyler Durden of Zero Hedge speculates could be "another 'turmoil-induing' message to The Fed as their hawkishness grows."
The Chinese are smart enough to take everything Americans are foolish enough to give them.