Details

Category: China Threat
Published on Tuesday, 02 August 2016 16:58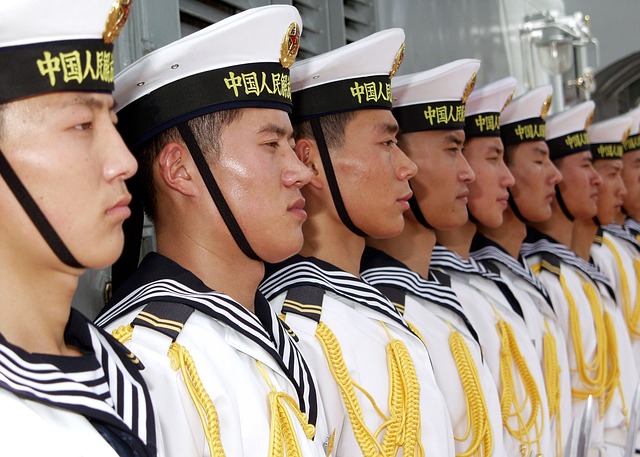 Joshua Krause
The Daily Sheeple
August 2, 2016
For years China has laid claim to large swaths of the South China Sea. That may sound intuitive since that sea is named after China, but countries like Brunei, Malaysia, Vietnam, Taiwan, and the Philippines all have their own claims to the region. And ever since an international tribunal determined last month that China does not own disputed waters in the South China sea, Beijing has been making provocative statements and has been stepping up its military presence all along their coastline.

In the East China Sea, where Beijing has been in a long running dispute with Japan over the oil rich Senkaku islands, live fire naval drills are currently being held. According to China's Defense Ministry, they're preparing for a very different kind of war in the Pacific.

"The drill is aimed at honing the assault intensity, precision, stability and speed of troops amid heavy electromagnetic influences." In other words, they're not just testing their missile and torpedoes, they're preparing for an electronic war on the open sea. "An information technology-based war at sea is sudden, cruel and short, which requires fast transition to combat status, quick preparation and high assault efficiency."

China claims that these drills are routine and not directed at any nation in particular, but nobody really believes that. They're also preparing to hold a joint naval exercise with Russia in September, somewhere in the South China Sea. It seems that China is making it clear to the international community that they don't care about any other territorial claims near their coastline. As far as they're concerned, the South China Sea and the East China Sea belong to China, and they're preparing to fight anyone who says otherwise.
Joshua Krause is a reporter, writer and researcher at The Daily Sheeple, where this article first appeared. Used with permission. He was born and raised in the Bay Area and is a freelance writer and author. You can follow Joshua's reports at Facebook or on his personal Twitter. Joshua's website is Strange Danger.