Details

Category: Inspiration & Solidarity
Published on Friday, 18 January 2019 02:15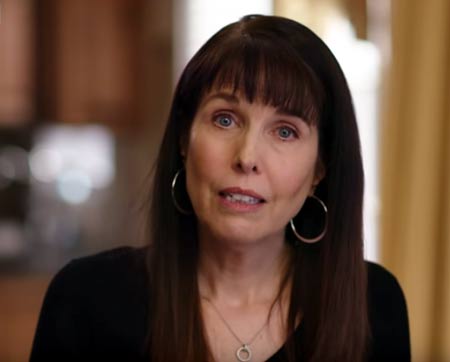 Live Action (YouTube channel)
July 25, 2018
Three doctors told Suzanne and her husband Peter that she needed to have an abortion. They told her that she had no amniotic fluid, and that her baby had a chromosomal abnormality incompatible with life. Suzanne was told that her baby would most certainly die, and that she could die as well.
The fact of the matter is that abortion is never medically necessary to save the life of the mother. See the Dublin Declaration, signed by over 1,000 medical professionals:
"As experienced practitioners and researchers in obstetrics and gynaecology, we affirm that direct abortion – the purposeful destruction of the unborn child – is not medically necessary to save the life of a woman. We uphold that there is a fundamental difference between abortion, and necessary medical treatments that are carried out to save the life of the mother, even if such treatment results in the loss of life of her unborn child. We confirm that the prohibition of abortion does not affect, in any way, the availability of optimal care to pregnant women." https://www.dublindeclaration.com/
Three doctors told my parents to abort me – they were wrong
Rachel Guy
Live Action
October 16, 2015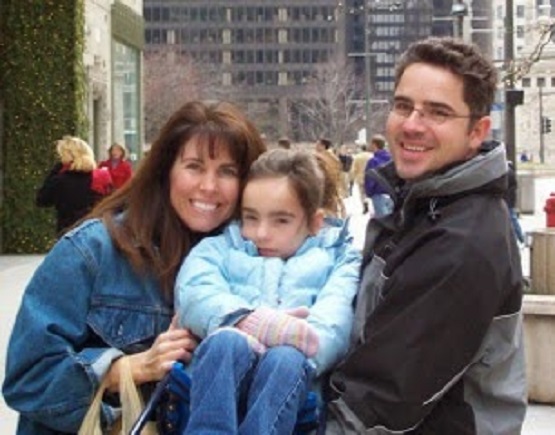 For as long as I can remember, my mother made sure I understood that God is like no other and that He had saved my life. My mom told me she would pray that I would not only know Jesus as my Savior but that I would live out that love in kindness and compassionate and tangible ways.
My mom also wanted me to understand the significance of what God has done and is continuing to do in my life. Recognizing this has compelled me to be His voice for the voiceless.
Because of my story, He laid on my heart not only the preborn children whose lives are daily in jeopardy in this country but also the parents in crisis, as well as the medical field.
A few years ago it was on my heart to hear each detail about my story. I dug up the journals that my mom had written over the years – even ones leading up to my birth. My mother's and father's battle to save my life was difficult to read at times but I am thankful that we had it written down as it is not only my story and my family's story, but truly God's story.
I pray my journey will bring others hope and healing. Each life is valuable no matter if healthy or sick and no matter what the "geographical" location of the child – in utero or outside. ALL children are valuable! All life is valuable. We are ALL made in God's image. May telling my experience bring a face to that story.
You see, three doctors told my parents to abort me, but there were three other doctors who were willing to fight for my life; and so my story begins with an understanding of the power doctors have, either for life or for destruction. Doctors have an influence that can be life altering for good or for destruction, and we must make sure that we see a physician who uses that power for God's good and glory and not for evil!
If I had been diagnosed with a terminal disease at the age of two with no perceived hope of survival, it would have been criminal for any doctor to suggest just stopping my life right then and there because I was going to die anyway. But because I was in utero, the doctors decided that my life had no value and should be ended.
The physicians failed to see my life as having any worth once they saw I was sick. They determined that because I was in trouble within my mother's womb and because they believed I would never live (or if I did, it would not be a "normal" or long life), that my parents should abort, no matter how much my parents said they would never do that.
Who defines 'normal' and why does the geographical location of a sick child make that child worth destroying as opposed to worth fighting for? I wonder why my value had so changed – now being worthy of destruction – just because my health status had changed from healthy to sick, and because I was inside my mother's womb.
Thankfully, my parents not only loved me unconditionally but they also saw the intrinsic value of my life and wanted to fight for my life. My Grammy told my parents as long as there is a heartbeat, there is hope and we pray.
God opened the door through a wonderful ob/gyn friend at our church to get my parents and me into the hands of doctors who were willing to take on the fight to try and save me. These wonderful doctors that took on my case did realize it was a serious situation, no amniotic fluid and very growth retarded, but they were willing to do everything in their power to help.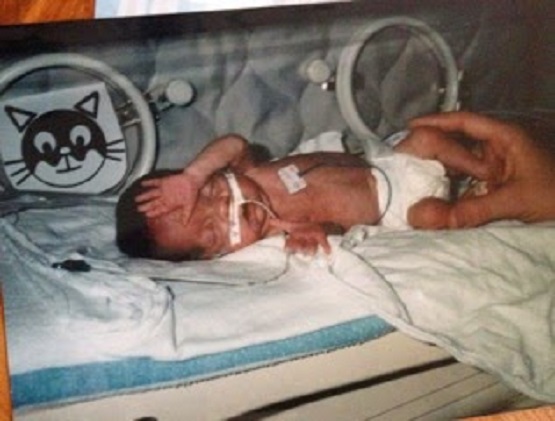 I was born at one pound two ounces and one of the doctors told my parents that if I was born alive I would be too sick to make any noise, as I was so small and there was no amniotic fluid. But when I was born that sweet doctor said, "She is squawking." I then spent 5 1/2 months in the hospital with my mom staying with me up to 12 hours a day and my dad coming there almost every day after work and on weekends. The medical care and love both my parents and I received was impacting during this hospital stay.
I felt prompted by God a few years ago to write letters to the doctors who didn't fight for me. I wanted to tell them that I forgave them even if they didn't realize they needed it and I wanted them to know that Jesus also loves them and is willing to forgive them if they will turn to Him and stand for life not death. I didn't want other parents to have to face what my parents faced.
Writing these doctors who told my parents to abort was a long process of praying and making sure I used the right, thoughtful, and loving words. I didn't know where He would lead me and it just kept coming, word after word and paragraph after paragraph. My hope in writing the three doctors who wanted my life ended was that they would hear of Jesus' forgiveness and also be compelled to never again suggest that any parents take the life of their child. I could not believe it when I received two hand written notes in the mail from two of the three doctors who had said to abort. I was deeply touched and thankful.
I became aware that there are many parents in the same position that my parents were when they discovered that not all doctors stand for life. My parents never realized before all this happened that knowing where a doctor stands on his or her views of life is critical to picking a doctor. My parents, like many, assumed all doctors value all life and fight for all life – but my parents were in for a crushing awakening. I don't want any mother or father or baby to ever be in the position my parents were in, where a doctor would say a life is worth ending if that life is unhealthy or runs into health troubles in utero.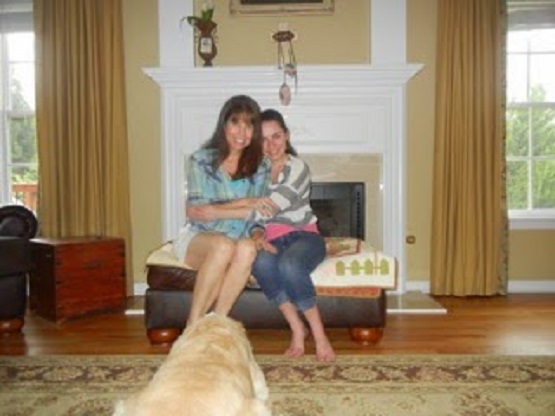 My desire is to make available a website that lists doctors that stand for life and will fight for it no matter what. It is important for doctors to understand that all life is valuable and the decision for life or death is not theirs to make.
Because of my story, I see the beautiful side of the medical field with gifted physicians who will use their giftings to impact lives for good. But I also am well acquainted with the fact that some doctors use their influence as leaders in the medical community to decide which lives have value and are worth fighting for. Some devalue other lives to the point of suggesting the destruction of those lives.
This was the beginning of my journey to start an ob/gyn resource of pro-life doctors who are 100 percent pro-life with no exceptions: His Love & Care
It is still very much a work in progress. I started it about two years ago or so, feeling so prompted by God with such a burden that no one should ever have a physician who sees some life as less valuable than other lives. I am 17 years old now and I make calls and write letters to ob/gyn offices asking if doctors who are 100 percent pro-life and Christians will be on my resource list. I hope to get this list into the hands of pregnancy crisis centers across the US as well as into the hands of all women seeking ob/gyn care for themselves and their preborn babies.
It has not been easy to find doctors who are 100 percent pro-life, but I will never give up as I know they are out there.
This testimony from Rachel appeared at Live Action, and on Rachel's website, His Love & Care. In addition, Rachel's mother, Suzanne Guy, blogs on her own website SaveThe1.com.
For additional articles and more pictures...
Live Action: Baby Rachel was never expected to live, but her parents refused abortion. Now, she's 17.
Life News article: Pressured to Abort, We Wanted More Tests. Our Doctor Said, "Only Test You'll Get is an Autopsy"