Details

Category: Global Warming & Climate Change
Published on Friday, 26 April 2019 23:01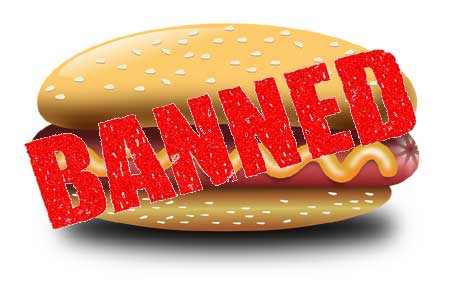 Gateway Pundit
April 26, 2019
New York City's new law will ban hot dogs to help with climate change.
Mayor Bill de Blasio just signed into law New York City's version of the "Green New Deal."

Part of the law requires New York City officials to teach New Yorkers how to make healthy, environmentally conscious food choices by banning "problematic" items such as hot dogs from city menus.
The NYC Green New Deal "will cut purchases of red meat by 50 percent in its city-controlled facilities such as hospitals, schools, and correctional facilities."

The Green New Deal also looks to make New York City "car-free" by 2050.

When Mayor de Blasio signed New York City's crazy Green New Deal into law, he reiterated Alexandria Ocasio Cortez's outrageous and untrue claim that "we only have 12 years" left to save the world from permanent climate change.
This article first appeared at the Gateway Pundit.