Details

Category: Homeland Security
Published on Thursday, 10 March 2016 05:51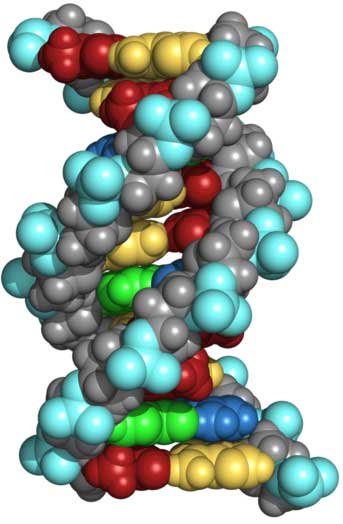 Jake Anderson
The AntiMedia
March 9, 2016
(
ANTIMEDIA
)
Private genetic databases like
23andMe
and
Ancestry.com
are increasingly used by people for genealogy tracing and medical diagnostic tests. With a million customers each, the two companies receive a great deal of attention from
privacy advocates
, who for years warned the government would eventually seek access to citizens' DNA in order to assist with law enforcement.
They were right, and yet
another
conspiracy theory becomes conspiracy fact…
It turns out both the FBI and local law enforcement departments routinely seek DNA samples from these companies for familial DNA searches. In fact, according to
Ancestry.com
's recently released
transparency report
, the company received 14 law enforcement requests in 2015. They provided customers' information in 13 of those cases.
A similar, recently released report by
23andMe
discloses there were
four law enforcement requests
to the company in 2015.
The issue has received increased attention in part because of a frightening
article by Wired
. The story recounted the legal imbroglio filmmaker Michael Usry endured after Idaho Falls police
"matched 34 of 35 alleles"
from a crime scene to Usry's father's DNA.
Years earlier, his father had donated some DNA to a genealogy project funded by his Mormon church. Ancestry.com purchased the project and made the database of samples publicly available. Though Idaho Falls police ultimately concluded Usry was not involved in the murder of Angie Dodge, they had been able to obtain a search warrant for Michael's cheek cells based on the sample they found online.
Ancestry.com
didn't realize police would be able to use their information to conduct genetic searches, but as they would soon learn, law enforcement authorities around the country are looking to expand their ability to conduct DNA searches beyond the FBI's current national
genetic database
.
Anti-Media
reached out to
Ancestry.com
for more information regarding how the company responds to
national security requests
. They referred to their transparency report, which states:
"As of December 31, 2015, Ancestry has never received a classified request pursuant to the national security laws of the United States or any other country. In other words, Ancestry has not received a National Security Letter or a request under the Foreign Intelligence Surveillance Act."
Could this change in the wake of a terrorist attack? In the midst of the increasingly rancorous debate over civil liberties and national defense
—
epitomized by the FBI's court case against Apple
—
it doesn't seem like too big of a stretch, given the right political climate, to imagine private DNA databases being turned over to Homeland Security.
In Kuwait, citizens must
submit their DNA
to a government database to assist with criminal cases.
Some actually argue
the United States should have a similar mandatory DNA database, though this seems unlikely to gain widespread support given the backlash over electronic privacy violations in the aftermath of controversial NSA surveillance programs.
For now, the debate revolves around whether the United States government and local law enforcement should have the legal authority to access private DNA databases while investigating crimes. There hasn't been a major Supreme Court ruling on this issue, so for the time being, companies like
23andMe
and
Ancestry.com
will have to deal with police requests on a case-by-case basis.
As 23andMe's
first
privacy officer Kate Black has stated:
"In the event we are required by law to make a disclosure, we will notify the affected customer through the contact information provided to us, unless doing so would violate the law or a court order."
---
This article (
The iPhone Is Just the Beginning: FBI Already Accessing Your DNA
) is free and open source. You have permission to republish this article under a
Creative Commons
license with attribution to
Jake Anderson
and
theAntiMedia.org
.
Anti-Media Radio
airs weeknights at 11pm Eastern/8pm Pacific.