Details

Category: News
Published on Wednesday, 20 March 2019 23:03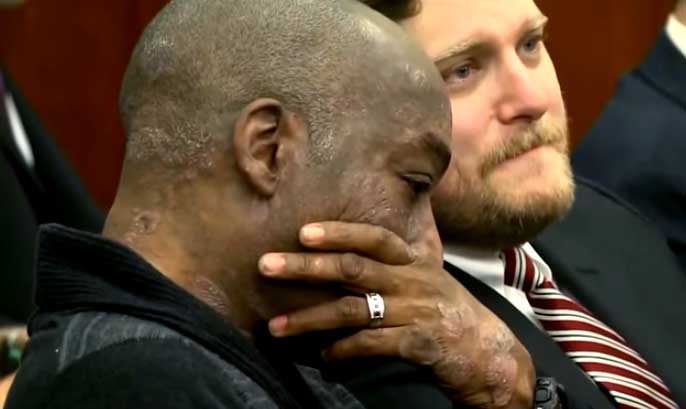 Via Common Dreams:
In a landmark verdict against Monsanto that could have far-reaching implications, a federal jury on Tuesday found that the weed-killer Roundup was "a substantial factor" in causing a 70-year-old plaintiff's cancer. ...

Edwin Hardeman, the plaintiff in the case, was diagnosed with non-Hodgkin's lymphoma (NHL) in 2015 after using Roundup to kill poison oak and weeds on his property for over 20 years. In 2016, Hardeman sued Monsanto, which was acquired by the German pharmaceutical giant Bayer last year.
Via Reuters:
Glyphosate is the world's most widely used weed killer. Monsanto's Roundup was the first glyphosate-based weed killer but is no longer patent-protected and many other versions are now available. Bayer does not provide sales figures for the product.

"We are confident the evidence in phase two will show that Monsanto's conduct has been appropriate and the company should not be liable for Mr. Hardeman's cancer," the company said.

The case was only the second of some 11,200 Roundup lawsuits to go to trial in the United States. Another California man was awarded $289 million in August after a state court jury found Roundup caused his cancer. That award was later reduced to $78 million and is on appeal.
Via The Guardian:
Hardeman's trial has been more limited in scope. While Johnson's attorneys argued that Monsanto had "bullied" scientists and fought to suppress negative studies about its product, the federal judge barred Hardeman's lawyers from discussing Monsanto's alleged influence on research and regulations during the hearings. ...

During the trial, the 70-year-old Santa Rosa man testified that he had sprayed the herbicide for nearly three decades and at one time got it on his skin before he was diagnosed with cancer. He used the chemical to control weeds and poison oak on his properties, starting in 1986. ...

In the next phase of the case, the jury will weigh liability and damages, and Hardeman's lawyers will present arguments about Monsanto's influence on government regulators and cancer research.
Via CNN:
In a 2015 internal company email, a Monsanto executive wrote that an EPA official at the time offered to help quash another agency's review of glyphosate, saying "

If I can kill this I should get a medal

."
Via Fox Business:
However, glyphosate has been under scrutiny for years. In 2015, the International Agency for Research on Cancer (IARC), which is part of the World Health Organization, identified the ingredient as a "probable carcinogen."

Bayer stock has fallen more than 27 percent since the first courtroom defeat in August.

Timothy Litzenburg, Johnson's attorney, who defeated Monsanto in court, told FOX Business in August that calls are pouring in and he already has thousands of cases for years to come.