Details

Category: News
Published on Monday, 13 May 2019 18:13
RT.com
May 13, 2019
B-52 bombers have commenced air operations from the US base in Qatar, as Washington continues to amass its forces in the Persian Gulf. The White House says it is to deter an alleged Iranian "attack on US interests."
US Central Command (CENTCOM) made no attempt to keep Sunday's operations secret, broadcasting photos of the B-52H Stratofortress bombers as they took off from Al Udeid Air Base near Doha, Qatar.
Precise details of the mission were not publicized, but the Pentagon said its purpose was to "defend American forces and interests in the region."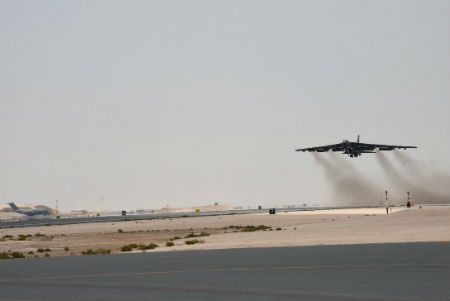 The bombers arrived in the CENTCOM region last Friday, which covers the Middle East and Central Asia, joining the USS Abraham Lincoln carrier strike group and the USS Kearsarge amphibious ready group.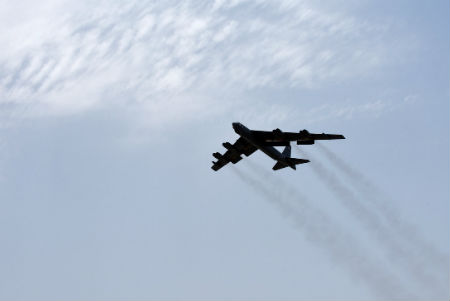 In all, the ramped up US presence around the Persian Gulf comprises a number of warships – including aircraft carriers, destroyers and cruisers – a Patriot missile battery, an expeditionary unit of US Marines, as well as several warplanes, including the nuclear-capable B-52s.
US National Security Advisor John Bolton said the buildup was meant to send a "clear and unmistakable message" to the Islamic Republic and ward off a threat, though he provided little detail about what that could be. Tehran sharply denies the accusation, countering that American officials are engaged in "psychological warfare."
This article first appeared at RT.com and was used with permission.