Details

Category: Werner Bock
Published on Monday, 23 September 2013 00:55
Darren Weeks & Nancy Levant
Coalition to Govern America
September 22, 2013
The rancher in Canada, arrested on the charge of neglecting his cattle in 2011, and who has been a long-time caller and guest to many of our patriot radio shows, lived on a United Nations Biosphere Reserve, according to information publicly available on the Internet.
Werner Bock lives in the Petitcodiac area of Monckton, New Brunswick, which was named the Fundy Biosphere Reserve by UNESCO on September 21, 2007. The designation was named after the nearby Bay of Fundy, which separates Nova Scotia from the New Brunswick province of Canada.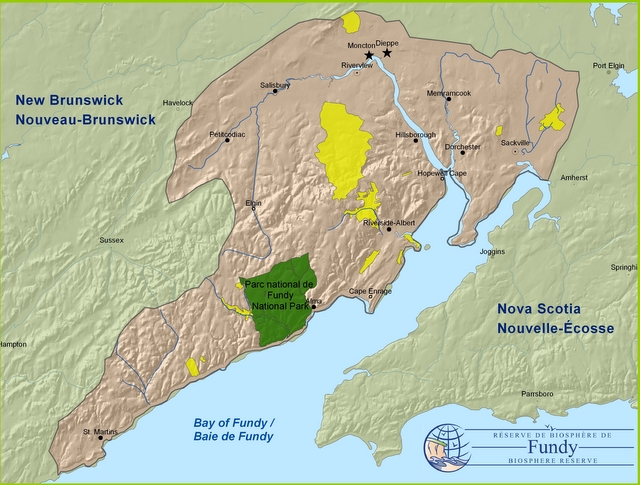 The Biosphere Reserve has as its mission "conserving biodiversity and promoting sustainable economic development" and to "create a diverse network of partners and stakeholders who will work to assist communities and resource sectors on the upper Bay of Fundy achieve a greater level of sustainability, while preserving the area's natural heritage," the official website for the Reserve states.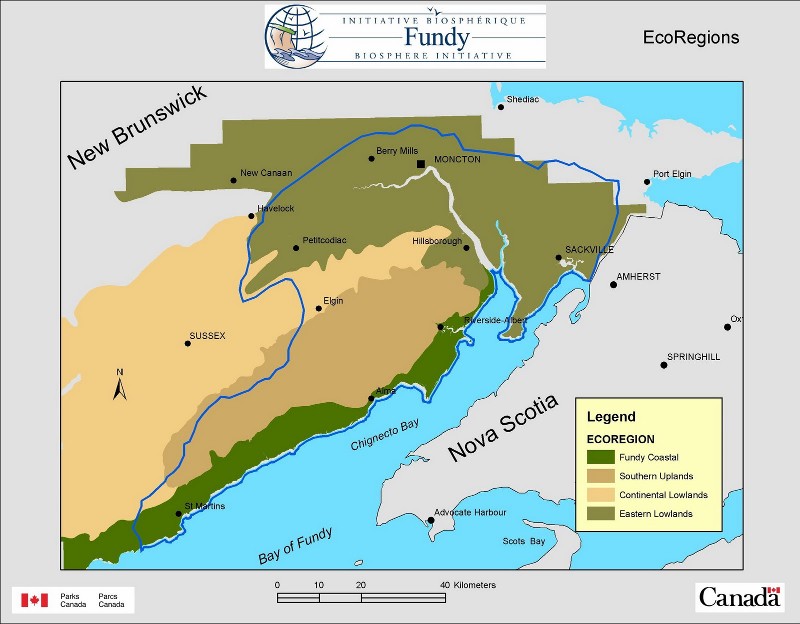 In an announcement posted on the official Fundy Biosphere Reserve website on February 23, 2011, they brag:
The region of the New Brunswick side of the Upper Bay of Fundy recently received one of the most significant designations in the world when it was recognized as a UNESCO World Biosphere Reserve. This UNESCO designation acknowledges our unique environment and cultural heritage and recognizes this region as a truly special place on this planet. As UNESCO is one of the most credible and respected brands in the world, there are many ways this region can benefit, from an increase in tourism to promoting best practices in sustainability and acting as a living laboratory to showcase how humans and nature can live in harmony.
Full announcment can be read HERE.
Indeed, Werner Bock's recent arrest does showcase how harmonious humans will be permitted to live with nature when the full implementation of Agenda 21 is realized. Under Agenda 21, humans are to be forced out of rural and "protected" areas and forced to relocate to heavily-populated urban areas. Werner was no enemy to the environment. He has long been an organic farmer, choosing to use non-modified seeds and raise his cattle in as natural environment as possible.
Werner lives in the Petitcodiac River Watershed, which is managed by the Petitcodiac Watershed Alliance, who describe themselves as a "non-profit environmental science and education organization that works to enhance and maintain the Petitcodiac and Memramcook Rivers and their tributaries," and that "encourages the community to take part in identifying environmental problems, and follows through with actions to restore and protect the watershed."
The group issued its Water Management Plan in 2012. (pdf)
The area is also the site of uranium mining projects, which could serve as possible explanations for the sickness and death of many of the cattle.