Details

Category: Police State
Published on Wednesday, 02 October 2019 22:18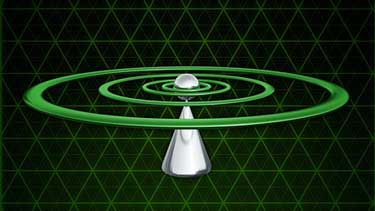 Kevin Samson
Activist Post
October 1, 2019
Several years ago, I wrote an article titled "How WiFi Will Be Used to Erase Civil Liberties." At that time, announcements in the UK and in New York City demonstrated that governments had been working with private corporations to blanket entire cities with WiFi connectivity.
Now that 5G is rolling out to far wider audiences, WiFi has only become more pervasive and, with it, the surveillance capabilities of this technology.
Methods that can use WiFi to see people hidden behind walls have been in development for some time, as reported by Mac Slavo from SHTFPlan many years ago:
Researchers at MIT have come up with a way to use WiFi signals to see behind walls, and map a room in 3-D. By reflecting the signal, it can also locate the movements of people or objects in the room. The Daily Mail reports:

Using a wireless transmitter fitted behind a wall, computer scientists have developed a device that can map a nearby room in 3D while scanning for human bodies.

Using the signals that bounce and reflect off these people, the device creates an accurate silhouette and can even use this silhouette to identify who that person is.

The device is called RF Capture and it was developed by researchers at MIT's Computer Science and Artificial Intelligence Lab (CSAIL).
Today, researchers claim to have a new method for taking this one step further: once a person is located, they can then be properly identified by matching any available video footage of that individual. Apparently, our unique gait and movement gives us away. Naturally, this is a huge win for law enforcement which has a larger database than ever of public video footage from its ubiquitous camera surveillance.
My emphasis added:
This novel video-WiFi cross-modal gait-based person identification system, which they refer to as XModal-ID (pronounced Cross-Modal-ID), could have a variety of applications, from surveillance and security to smart homes. For instance, consider a scenario in which law enforcement has a video footage of a robbery. They suspect that the robber is hiding inside a house. Can a pair of WiFi transceivers outside the house determine if the person inside the house is the same as the one in the robbery video? Questions such as this have motivated this new technology.

"Our proposed approach makes it possible to determine if the person behind the wall is the same as the one in video footage, using only a pair of off-the-shelf WiFi transceivers outside," said Mostofi. "This approach utilizes only received power measurements of a WiFi link. area."

[…]

In the team's experiments, one WiFi transmitter and one WiFi receiver are behind walls, outside a room where a person is walking. The transmitter sends a wireless signal whose received power is measured by the receiver. Then, given video footage of a person from another area — and by using only such received wireless power measurements — the receiver can determine whether the person behind the wall is the same person seen in the video footage.

[…]

"The way each one of us moves is unique. But how do we properly capture and compare the gait information content of the video and WiFi signals to establish if they belong to the same person?"

The researchers have proposed a new way that, for the first time, can translate the video gait content to the wireless domain.

"Our approach is multi-disciplinary, drawing from areas of both wireless communications and vision," said Chitra Karanam, one of three Ph.D. students on the project. Given some video footage, the team first utilized a human mesh recovery algorithm to extract the 3D mesh describing the outer surface of the human body as a function of time. They then used Born electromagnetic wave approximation to simulate the RF signal that would have been generated if this person was walking in a WiFi area.

Next they employed their time-frequency processing approach to extract key gait features from both the real WiFi signal (that was measured behind the wall) and the video-based simulated signal. The two signals are then compared to determine if the person in the WiFi area is the same person in the video.

[…]

"We have tested this technology extensively on our campus," said Herbert Cai, the third Ph.D. student on the project. The lab has tested their new technology on 1,488 WiFi-video pairs, drawn from a pool of eight people, and in three different behind-wall areas, and achieved an overall accuracy of 84% in correctly identifying the person behind the wall.
This shows two things to me: first, it will only become easier for hackers to target people, as this is admittedly an off-the-shelf product, notwithstanding the seemingly advanced final method used to compare the WiFi signal to the video footage. Second, much like facial recognition, an 84% identification rate sounds wildly successful. However, when you introduce this percentage of failure rate at 16% (even if the claims are entirely true) into law enforcement applications, you are talking about a vast number of innocent people that can caught up in yet another dragnet of surveillance. This is the "for the greater good" approach to crime, which has no place in a constitutional republic.
Hopefully, further testing reveals that this project was merely wishful thinking for control freaks and — again, like facial recognition used in pre-crime applications — will be understood by experts as no better than a crystal ball.
Our justice system should not be reduced to algorithmic magic tricks.
Kevin Samson writes for ActivistPost.com, where this article first appeared. Used with permission.