Details

Category: Smart Grid & Smart Meters
Published on Saturday, 02 February 2019 01:35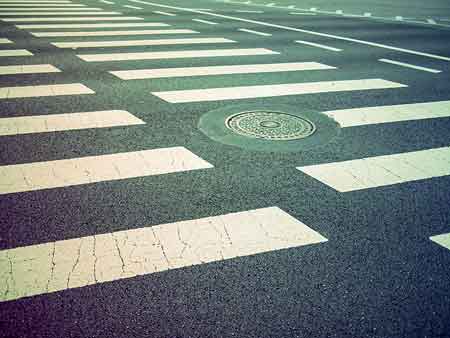 Darren Weeks
Coalition to Govern America
February 2, 2019
As health and privacy concerns continue to rise over the rollout of 5G cell technology, technocrat-run companies and governments are moving ahead at breakneck speed.
However, as Venturebeat reports, some towns in the U.S. have become resistant to having unsightly cell infrastructure every few hundred feet — a requirement of the new 5G tech.
...citizens across the country have expressed both aesthetic and safety concerns about the small cells. Some Doylestown (Pennsylvania) residents were concerned about a visual impact on "the borough's Norman Rockwell charm" and "artsy" homes, while "others feared for their health with intensive 5G wireless services zapping them." While both carriers and the FCC have quietly downplayed any 5G-specific health concerns, they have openly acknowledged that there's some merit to the visual ones.
To help mitigate the eyesore problem, Vodafone now has plans to install Ericsson 4G and 5G equipment to the underside of manhole covers across Britain, according to a report in the Financial Times. If successful, they will likely do the same in other towns and countries.
Vodafone, which has hundreds of thousands of Cable & Wireless-branded manholes as part of its network, has developed the subterranean plan alongside Swedish telecoms equipment group Ericsson. The system is known internally as The Vault.

Attaching antenna equipment to the base of a manhole cover can boost the signal across a 200-metre radius, according to Vodafone, and could be critical in supporting future "smart city" technologies such as connected traffic lights. Installation does not require planning permission, which speeds up network build.
Via Venture Beat:
Demand for mobile bandwidth continues to grow, but no one wants to actually see the additional cellular towers needed to augment 4G and 5G service. Working with Ericsson, Vodafone UK is rolling out a surprisingly viable way to hide networking equipment in cities: 4G and 5G hardware that attaches under manhole covers, radiating wireless signals upwards from ground level.

Historically, wireless providers have preferred to mount cellular hardware well above ground level, as rooftop- or streetlight-level radio signals can travel further with less physical interference. But localities across the world have balked at letting "small cells" — the backpack-sized building blocks of 5G networks — flood public spaces, particularly at their standard 500-foot separation.
The company is also working to hide 5G infrastructure in phone boxes, which they say would make it easier to bring the technology to rural areas.
So you may get cancer and die, but look at the bright side: you can download the entire world at record speeds. Plus, you might not have to stare at an ugly cell tower as your brain fries.