Details

Category: Rewilding & Biodiversity
Published on Friday, 22 January 2016 00:47
CGA Note: Forest Access for All is an organization that is dedicated to keeping public land open to the public. They are fighting attempts to close roads and shut off access. Their website describe their efforts thusly:
Forest Access for All (FAFA) is a group of volunteer board members dedicated to preserving the historic access to this land. Half of the Wallowa-Whitman National Forest (WWNF) is wilderness and now the new proposed Travel Management Plan (TMP) will make thousands of more acres of land off limits to the elderly, the physically challenged, and families wishing to camp and recreate in this forest.

FAFA has spent thousands of hours inventorying WWNF roads and provided over 6,000 comments on the WWNF Travel Management Plan. The Forest Service (FS) released their final Record of Decision March 16, 2012. In the Record of Decision, the FS ignored the citizens input. This decision will have devastating affects on our local, cultural, and our historic uses of the WWNF. The WWNF is a vacation hub for campers, hunters, fisherman, bird watchers, photographing, miners, and loggers to name a few. Our counties economies are agricultural based and rely on the waters that flow from the WWF. Under the TMP the access necessary to maintain many of the head gate and infrastructures that carry water from the WWNF are proposed to be closed. They did not listen to the people and are pursuing to shut down our local economies!

Communities around Eastern Oregon and those far away that were told about this plan stood up and said enough is enough. The people who enjoy having access to their forests have given and given as the environmentalists keep pushing the Forest Service to take away the very freedom that thousands of our friends and family are fighting for over seas.

We spoke up as a community and were able to engage people from all around this great region to send in appeal after appeal urging the Forest Service to remand this insidious plan until a supplemental Environmental Impact Statement (EIS) is completed. Our congressman and senators put pressure on them as well. On April 17, 2012, Wallowa-Whitman National Forest Supervisor Monica Schwalbach announced that she has withdrawn her decision while she engages in further dialog.

We are gearing up for the next round of attacks on access to our Federally managed land. Environmental groups are at it again pushing for a more De Facto wilderness.
The group has just sent out the following message to their members. According to FAFA, the federal government is threatening to harass and fine individuals who display the decal below, and also are looking to prosecute the company that is behind the production of the decals! This kind of intimidation is an unacceptable and clear violation of the First Amendment rights of The People. Hat tip to Frank DuBois of The Westerner. Below is the message that Forest Access for All sent to their members.
---
Forest Access for All
January 2016
We feel we should share a notice given to one of our members on Jan. 10th.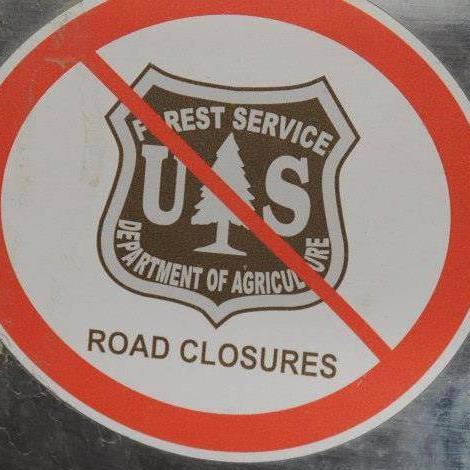 Our member was given notice by a US Forest Service Employee from the Umatilla National Forest, she took the time to introduce herself as a USFS employee and give her professional title, that anyone found with one of these decals in their window would be stopped by Law Enforcement and cited for displaying the decal and that the USFS was also looking for the company that printed the decals to prosecute them.
Also, ya there's an also. That the USFS was preparing to prosecute FAFA for lying and misrepresenting fact on our facebook page on the matters regarding the US Forest Service's plan to restrict motorized access in Eastern Oregon.

We are confused by the USFS using a single employee to give legal notice to our organization thru a random member during a training exercise outside normal work hours for a USFS employee.

We would ask that anyone approached with similar concerns by USFS Staff please contact FAFA at This email address is being protected from spambots. You need JavaScript enabled to view it. or write us here so that we can make sure we account for these notifications of intent to prosecute and address the issue properly instead of individual notifications to our members.

We have submitted a letter to Washington DC today asking the Department & Agency to address the issue and the staff member that gave notice, as we are concerned this is another issue of Region 6 staff harassing and intimating members, instead of an officially sanctioned USFS notification.
Please share so all members are
given
notice.