Details

Category: Designer Diseases & Pandemics
Published on Monday, 27 January 2020 18:27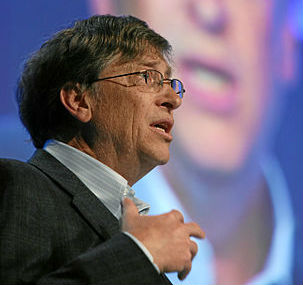 Patrick Knox
The Sun
January 24, 2020
Bill Gates "predicted" a super-virus pandemic breaking out in China that could kill 33 million people around the world in the first six months.

The Microsoft tycoon warned the world was at risk from super-pathogens spreading quickly across our planet — and that we should prepare for this as we would for war.
Speaking at a conference hosted by the Massachusetts Medical Society, Gates said he was an optimist but there was one area the world was not "making much progress".

He said: "And that's pandemic preparedness.

"In the case of biological threats, that sense of urgency is lacking.

"The world needs to prepare for pandemics in the same serious way it prepares for war."

During the conference the billionaire philanthropist unveiled an exhaustive study by the Institute for Disease Modelling which laid bare just how quickly a new disease could spread.

A time lapse video explained how a potential outbreak in China could then rapidly spread across the planet, eventually killing 33 million people.

PREDICTION COME TRUE?
Now one year on, after emerging in the Chinese city of Wuhan, the world is faced with the all too real deadly coronavirus.
TRANSCRIPT OF BILL GATES' SPEECH AT THE MASSACHUSETTS MEDICAL SOCIETY,
APRIL 27, 2018